First out of the 2017 starting blocks this year for the girls is Airush. They have just greeted us with their brand new for 2017 Diamond series fronted by Bruna Kajiya.
The Diamond series is not new to us and has been a very popular all round kite catering for riders from wave to freestyle and everything in-between. 2017 sees a fantastic looking kite, bar, harness, twin tip, surf board and some stylish accessories.
We know that the internet is alive with all of the technical specifications of these kites and whilst some of us are interested in the shorted bridle system, increased lateral flex in the board etc. we all know that the best place to get this info is first hand from www.airush.com.
What you want from us is all of the visual glory that makes up this fantastic range, so without any further ado here it is.
The Kite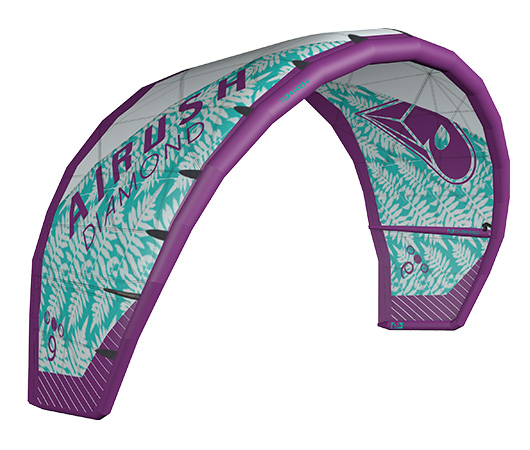 Striking grey colours with a purple geometry lines on the canopy make this an instant stand out kite on the water. We are not saying it will make you kite like Bruna, but it certainly won't stand in the way of you reaching your full potential.
The Bar
Smaller diameter grip, shorter bar throw and smaller de-power loop make this ideal for the smaller frame. No pink in site but striking aqua accents on the end of the bar and safety system make it feminine without being overly girly.
The Harness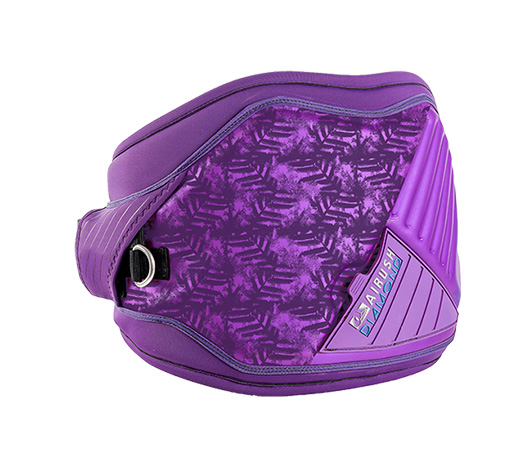 Visually in sync with the rest of the range and designed for the female form, this year features a special integrated spreader bar pad to prevent the harness riding up.
The Twin Tip Board
We love the look of this board, striking, bold and cool as hell. This year with softer flex, reduced stance width and weight. Also judging by the photos, designed to work with both straps or boots as you wish.
The Surf Board
Every girl needs a surfboard to match the rest of her quiver and this does just that …not that people will see as you charge the line like a super hero.
The Accessories
A girl needs accessories, and this year you have both a kick ass baseball cap and bags to make sure you have the Diamond style off the water.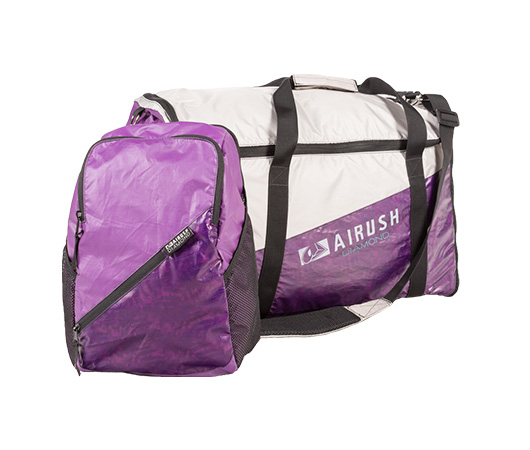 For more information on the new range please visit www.airush.com.
Published on: 15th July 2016
---