We all saw and loved the 'A Game of Kite' video that Paula, Rita and Dioneia put out a few days ago (if you still haven't seen it, watch 'A Game of Kite' here).
One thing that we and likely everyone else noticed in this video was not only the fun they were having, but the competitive nature of the three girls involved.
Of course there each girl has their very distinct personality that they bring to the game, but as a whole you see three very focussed competitive girls having fun together, but each wanting to win.
We decided to talk to all three girls but first Paula Novotna tells us a little bit about the motivation behind the video.
Paula: Dioneia, Rita and I have been training together for some time here in Brazil, it pushes us and we progress a lot kiting together. It's just way more fun. One of us does this trick and than the others try as well. If she can do it, why not me? So let's try!
Then we had this idea about 'The Game Of Kite'.  All the competitions this autumn had been canceled and we felt like we are missing something. So we took Bas Koole and went to Cauipe and filmed this amazing game . I have to say we laughed a lot and especially Bas behind the camera.
It was like a competition and everybody wanted to do their best and we girls are really competitive hehe. I have to say we just love to compete! I hope next year we gonna have a world tour again, so we can continue like we used to.
KSm: Do you consider yourself to be a competitive person?
Paula: Haha, yes. I am a competitive person. Don't really know what to say more haha.
Rita: I'm competitive with myself.
Dioneia: I think if you take competition serious, you need to be really competitive if you want to win. So yes, I definitely consider myself competitive and motivated, now more than ever!
KSm: Do you always play by the rules?
Paula: Of course, I am a fair person. I hate people that cheat and don't play fare. In competition or in life doesn't matter, I am always playing fair.
Rita: We don't always have to.
Dioneia: Playing by the rules makes things more clear for everybody. But, to be honest I hate rules! Hahhahah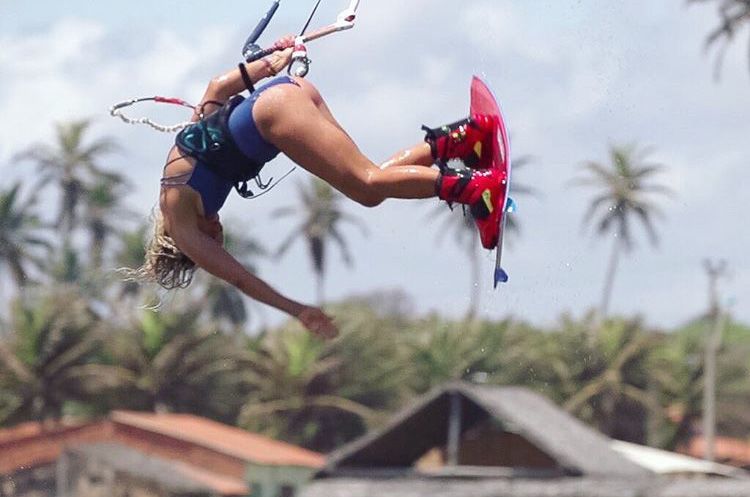 KSm: What was it like looking like you were having fun when in the back of your mind you wanted to win?
Paula: Everybody wanted to win. It's like always, you want to be the best in what you are doing. But we really had fun. You knew you have to focus and concentrate but it was just fun seeing the other girls trying so hard to do their best and going for it
Rita: Yes! I think the most important thing is to enjoy everything you do, if you are happy with what you are doing, you will be successful.
Dioneia: Was a strange but good feeling at the same time because before the game we were more thinking about the fun and when the day came it all turned into a real competition. We were struggling with the excitement of being the first to do the trick and to know in the end who was gonna win. For me was this was a great experience with the girls, I learn so much with them. This was for sure the best session here at my home spot!
KSm: Who really should have won?
Paula: Haha, why this question? It's a game, one wins, the other one loses. That's how it is. In competition is the same. So to be honest, you always want to win, haha.
Rita: Me! Hahah nono… The one with most luck is the one who won!
Dioneia: Hummm myself off course, hahah joking! I think the Game of Kite is not all about the Best powered tricks, you need to think of tricks that your opponent can't do, even if it is a small trick and that was my advantage in the Game. I am stoked to have won it and looking forward to a next Game of Kite.
Thanks everyone for the nice and positive comments, thanks bythebank our sponsors for the support and off course KiteSista for being always there for us, showing the world the best of female kiteboarding!
Published on: 11th December 2015
---