Does her name sounds familiar to you? It does to us and when we were first introduced to and saw the beauty of her work it was thanks to her sister… yes you guessed it, from her sister, Bruna Kajiya.
It definitely seems that this family have got some talents! Luna studied jewelry design, always loved to draw and with time learned not only about designing pieces but also the entire production process, which is what really fascinated her and made her fall in love with the craft.
As she says:" I get a lot of inspiration from nature, it's just something natural. I have always lived by the beach and had a lot of nature around, so the source of inspiration is endless."
Her jewelry is handmade, in silver and gold plated silver. You can see her work on her Instagram account and her website, where you can purchase the pieces which can be shipped wherever you are at in this big wide world!
Have a look an these beautiful pieces of jewellery and we are pretty sure you will be instant fans as we were.
Here is a little selection of some of our favourite pieces.
Enjoy and don't forget to follow Luna here:
Facebook: Luna Kajiya Jewelry
Instagram: @lkjewelry
Official website: Luna Kajiya Official
Colar Honeycomb Prata & Anel Honeycomb →
Anel Caviar Aberto Ouro Branco & Anel Caviar Aberto Ródio Negro →
Anel Melt 2 →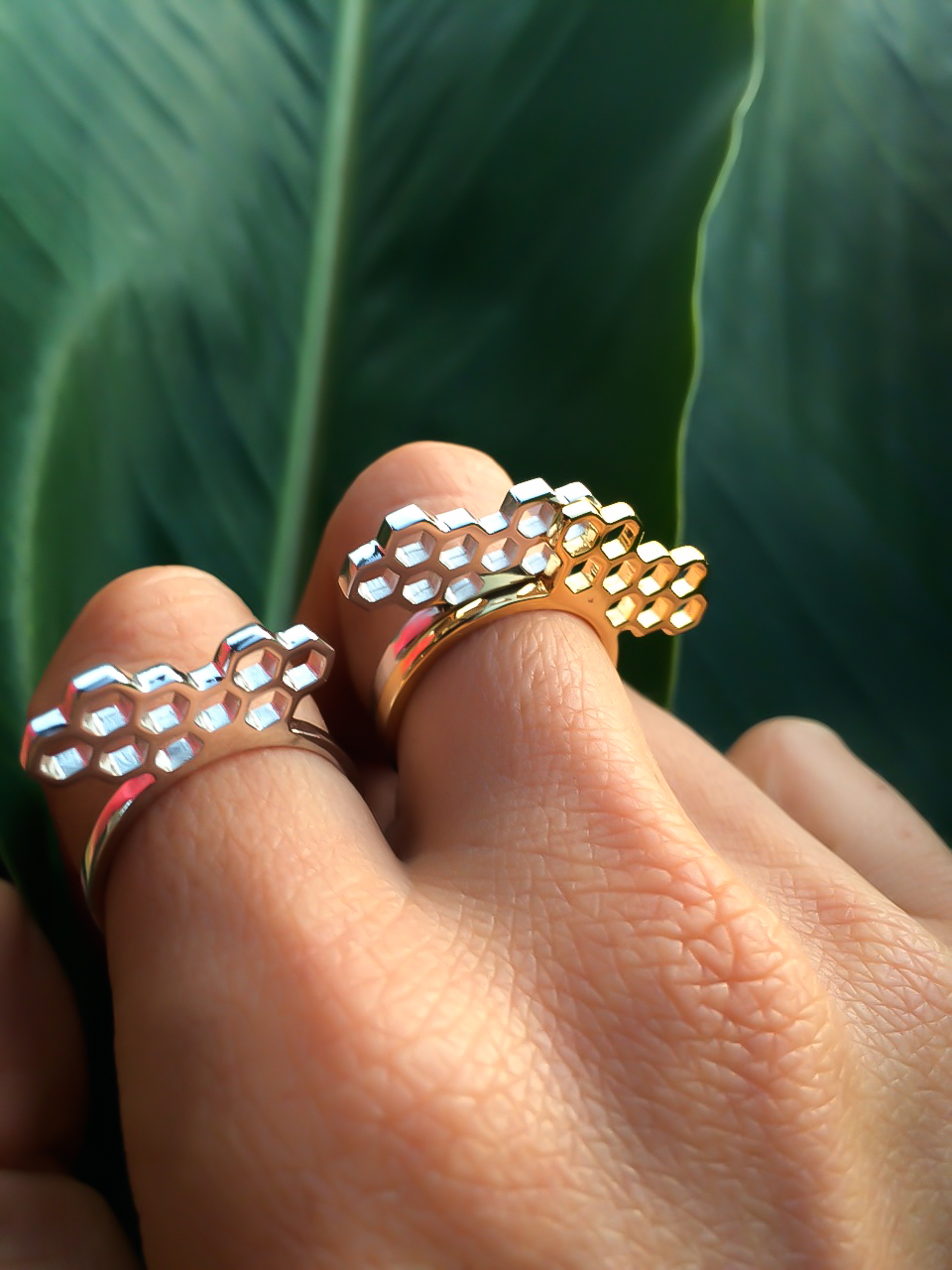 Anel Honey Ouro Branco & Anel Honey Ouro →
Published on: 16th December 2015
---