This month ION launched their new MUSE collection for 2016/17 and the face of the new collection is Polish kite surfer, free-spirit, traveller and half of love2kite.com, Agata Dobrzynska.
She has been on our radar for quite a while as she travels and produces some stunning images and videos, so we thought it was time to properly introduce her to you.
Can you tell us a little bit more about yourself and what you are up to?
I am one of those girls who never stop dreaming. I have chosen a path that leads to a life I truly enjoy and every day I am really thankful for it. I grew up in Poland but it is hard to say where I live, it is easier to say where I could not live! I can not imagine myself working in an office, having the same schedule every day and living in a big city. I definitely prefer a coconut on the beach and enjoying life. Three years ago I finished my studies at University and got a bachelor's degree in Marine Biology, after graduation I started traveling around the world, chasing the wind, improving myself, working as a kitesurf instructor and spreading my passion for this sport.
What advice would you give to other girls who would like to lead a similar lifestyle?
Through my travel I have learnt that the most important thing is to live you life full on. I truly believe it was meant to be colourful and happy. If something goes wrong just stay positive and tell yourself that nothing is happening without a reason. Enjoy every day because only you can make your life easy or complicated. Don't be scared to follow your dreams, that's my recipe for happiness.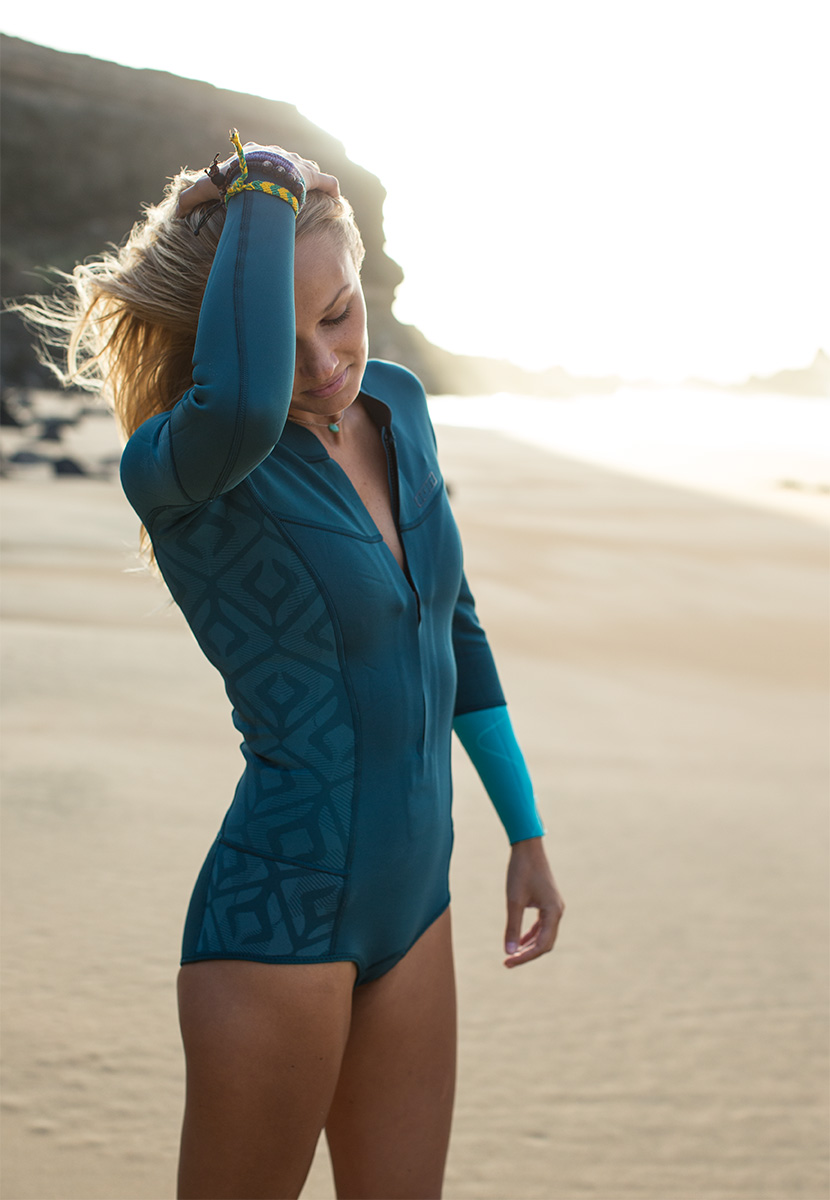 What is the biggest sacrifice you have to make in order to live this life?
The worst to me is when I can't get back home for Christmas. I am really close to my family so the biggest sacrifice is to live far away from them and all my friends. Spending a holiday at home always makes me super happy and ready for new adventures!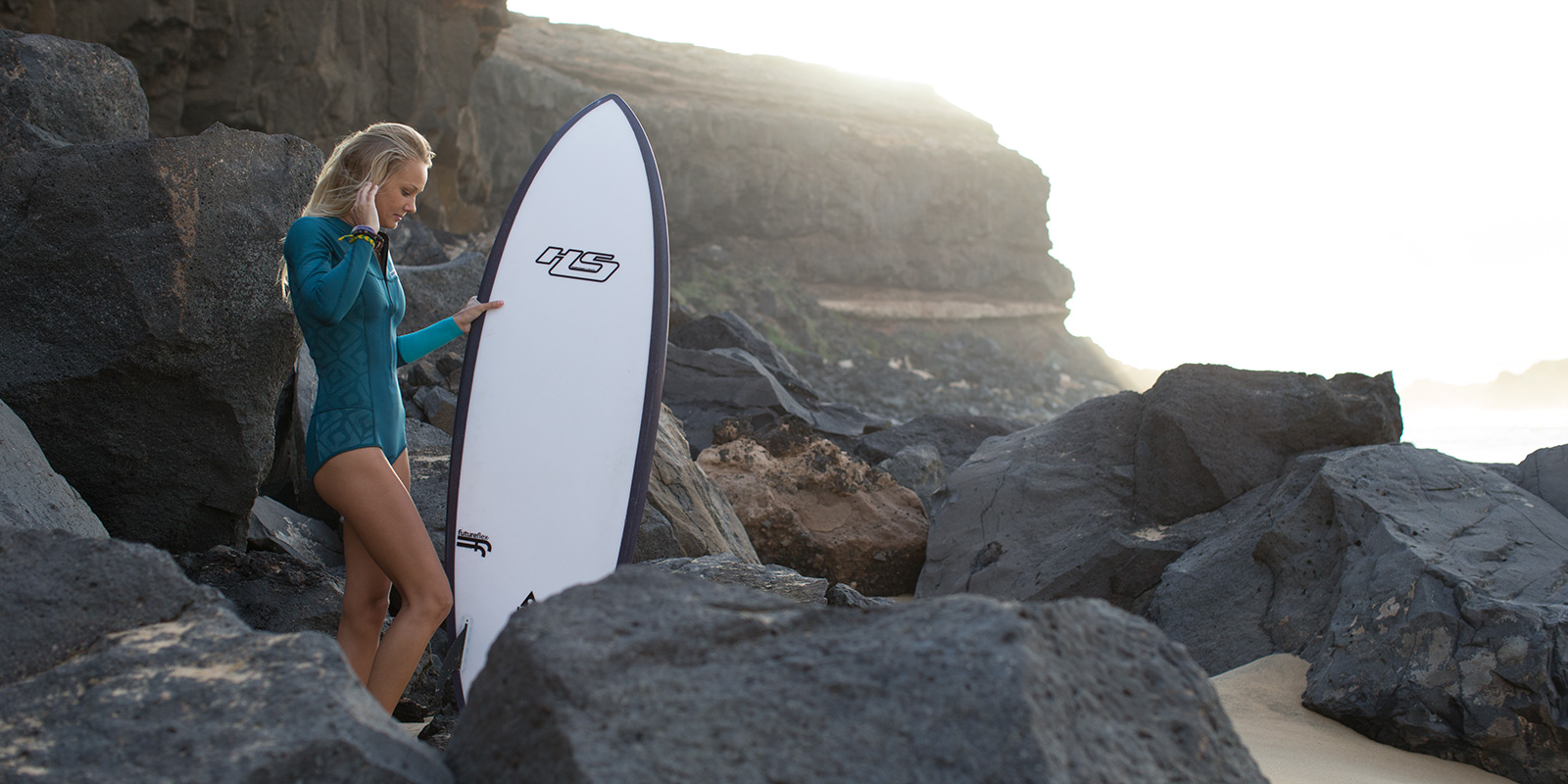 How did you get the role as ION ambassador?
Two years ago my friend asked me if I could imagine myself as an ION International Ambassador, they were looking for a new girl to represent the brand. I had no doubts, ION is a brand that I am very happy to wear whenever and wherever I travel.
I sent a message to the right person and the same day I have joined the ION family! Sometimes, things just work out perfectly.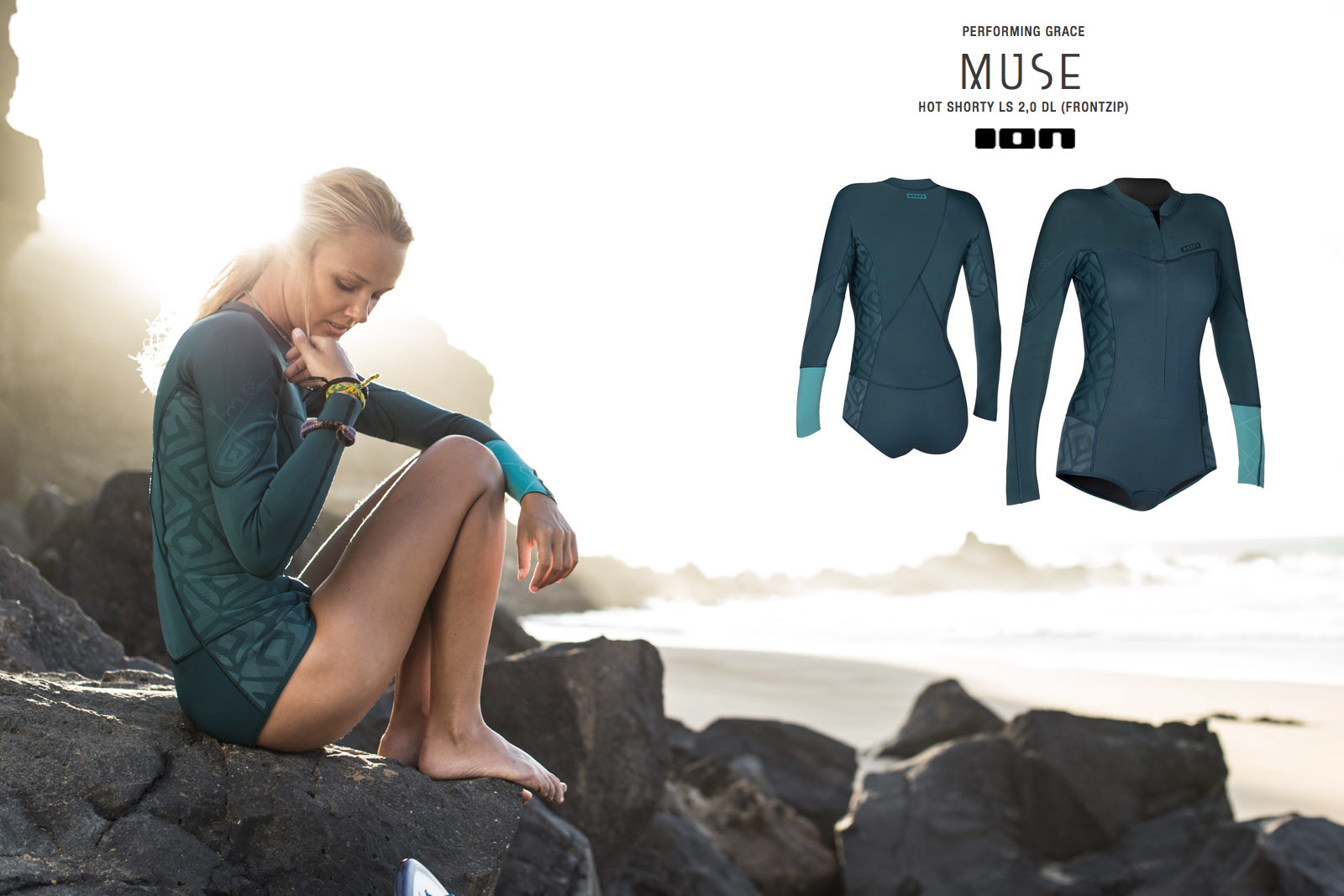 Tell us a little bit more about the shoot?
The photo shooting took place on one of the Canaries Islands, Fuerteventura. I never saw myself as a model but never say never! One day I was just standing in front of the lens, and I was surprised to find out that I really enjoyed it.
I was lucky to get an opportunity to work with Mario Entero, he is an amazing professional photographer who can guide you through the basics, makes you feel comfortable and delivers amazing results.
What would you say to girls who are worried that they wetsuits will never look as good on them as they do on you?
First of all, wetsuit are made for performance. They are meant to keep you warm during the kiting which makes you happy and a happy person always looks good, wouldn't you agree?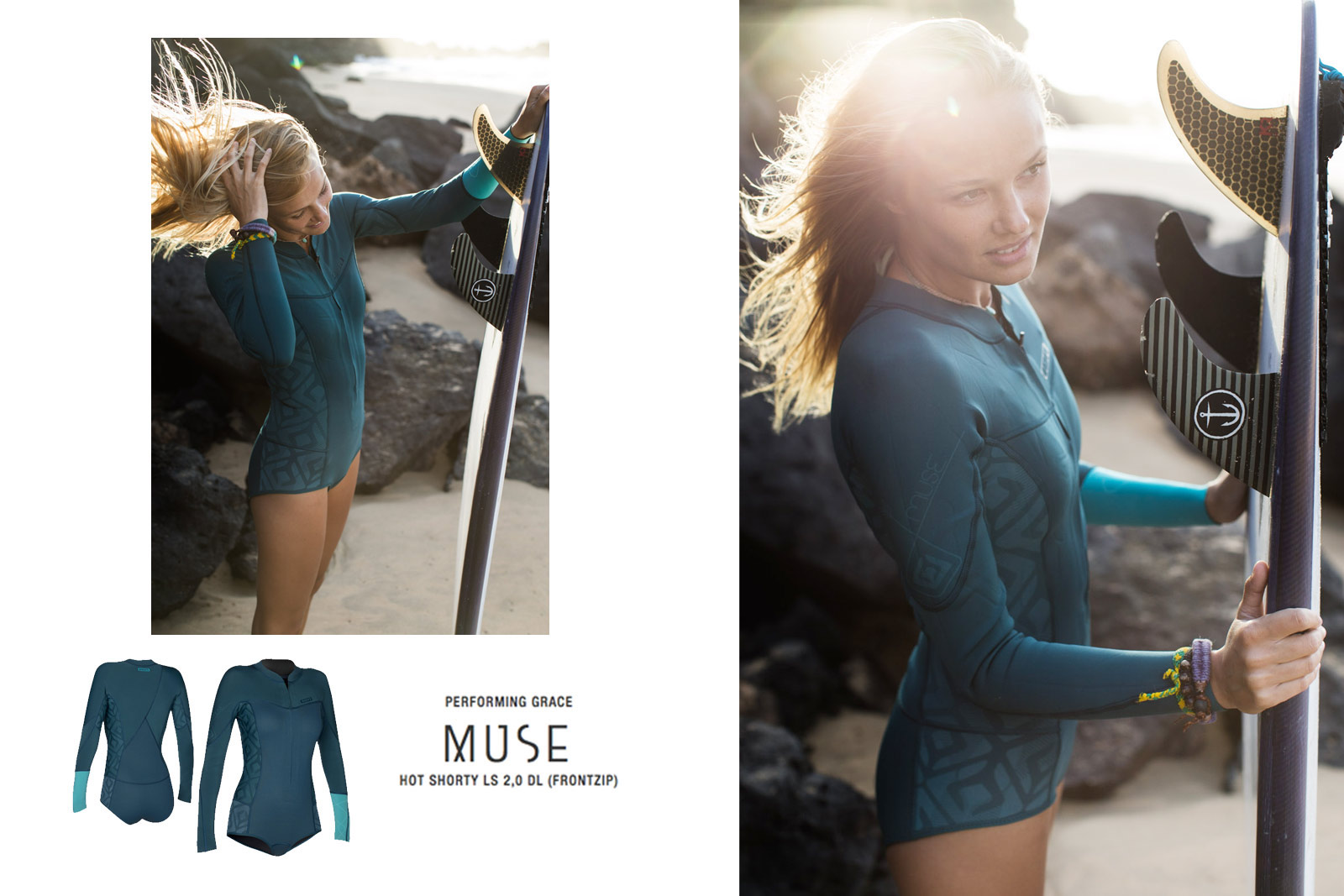 As a brand ambassador and sponsored rider, do you feel extra pressure to perform when you ride in a new spot?
No, actually I feel more motivated to kite and progress. When I'm on the water I always wanna have as much fun as possible, that is most important to me! I am very lucky because I can do what I really love for a living, I wish the same to everyone!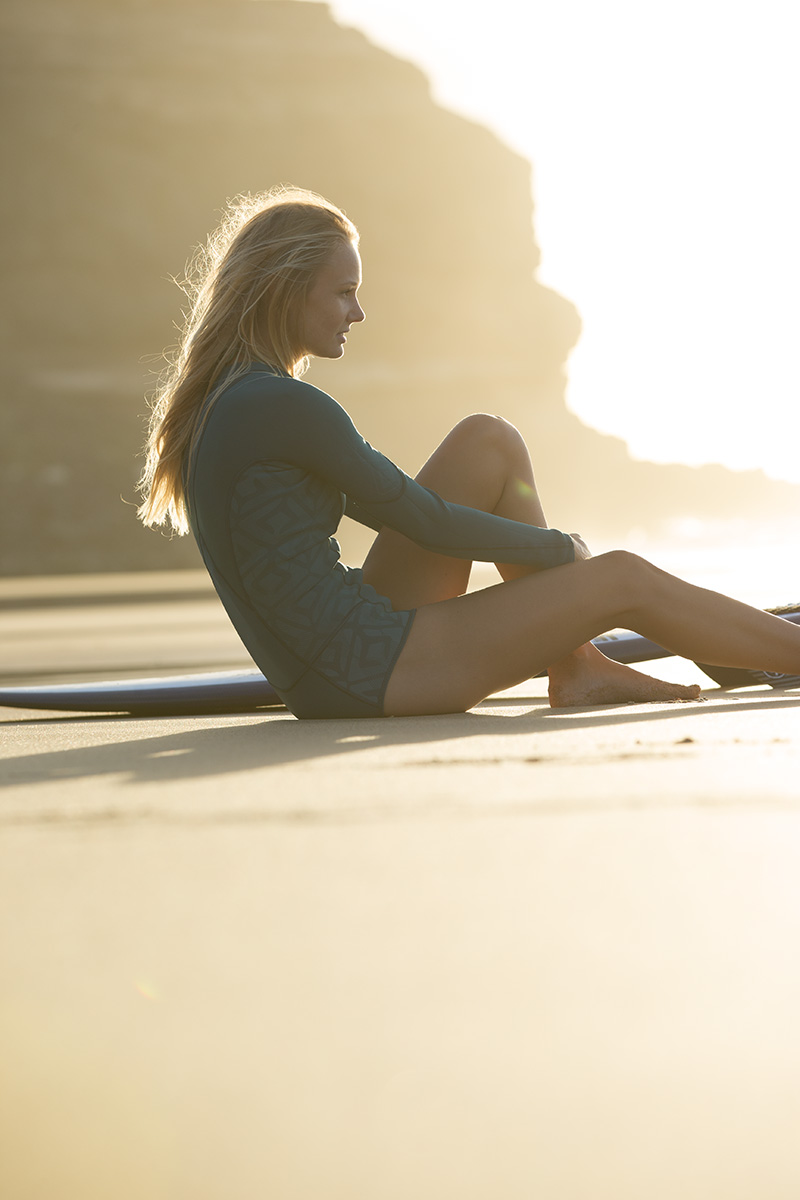 Thank you for taking the time to talk to us Agata and we wish you all the best for the upcoming year.
You can follow Agata on her site love2kite.com, her Facebook page, Instagram and also she will be teaching at ProKite Alby Rondina for the upcoming season.
Published on: 6th July 2016
---