Paula Novotna has just released her latest 'Take me to the Philippines' and once again she doesn't disappoint us with her huge kiting talents and of course with her powerful style.
She is also good friend of our and we are really proud to have her as a wonderful ambassador for KiteSista. Having spent some time in her company in Brazil we wonder how she manages to balance being such an impressive rider with being a real girly girl… so now it's time to ask her!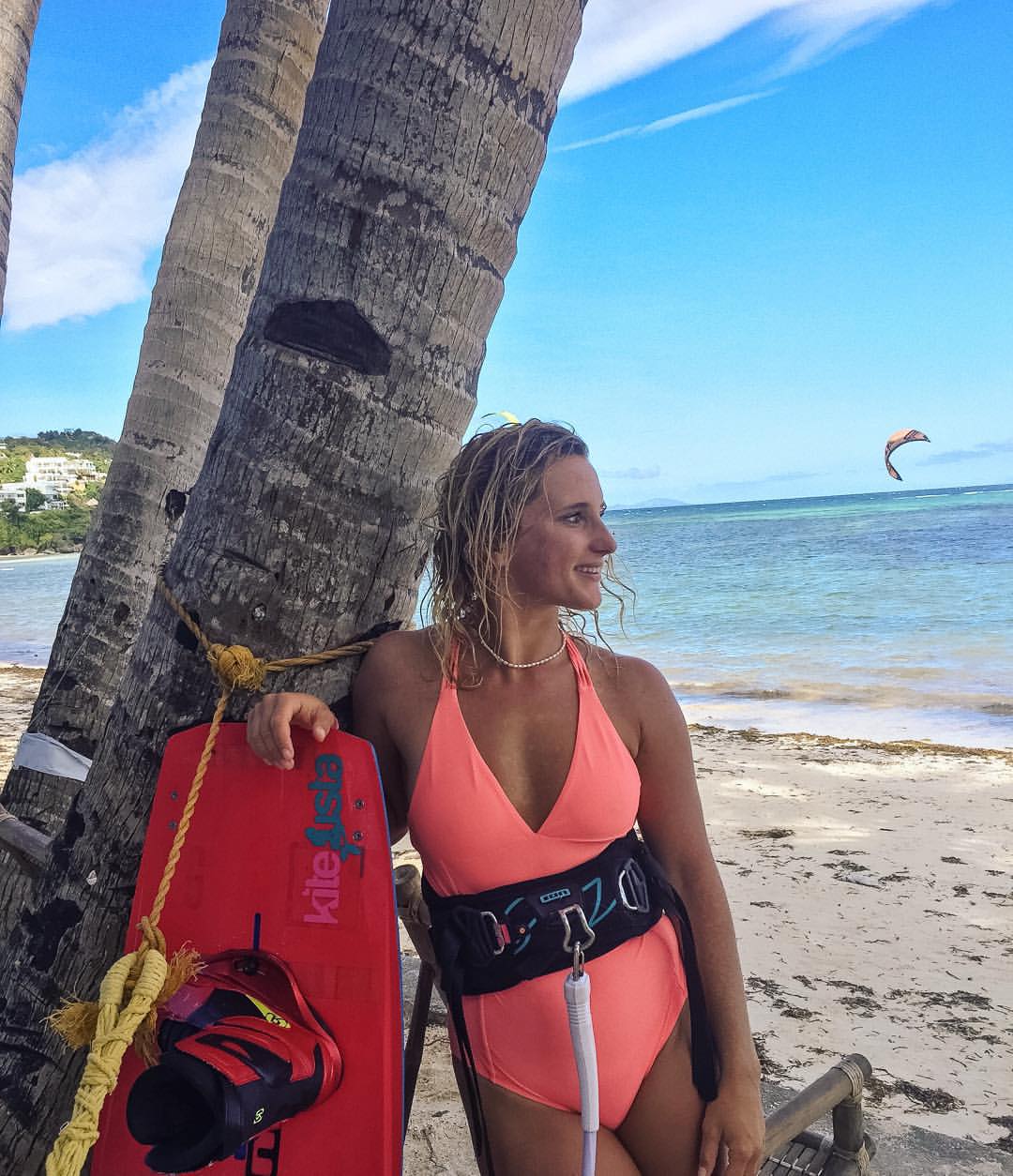 KSm: Your style never stops getting stronger, how do you manage to have so much confidence and commitment to your tricks especially after your injury?
Paula: I am strong girl, hehe ;) My injury is in the past now and we are living in a present, you always have to move on. Of course next to kiting I try to stay fit and strong to be able to perform good on the water. The good thing about gym is that it makes your body look better as well ;). I also train in all kind of conditions, whether it is really perfect or really bad, you always improve.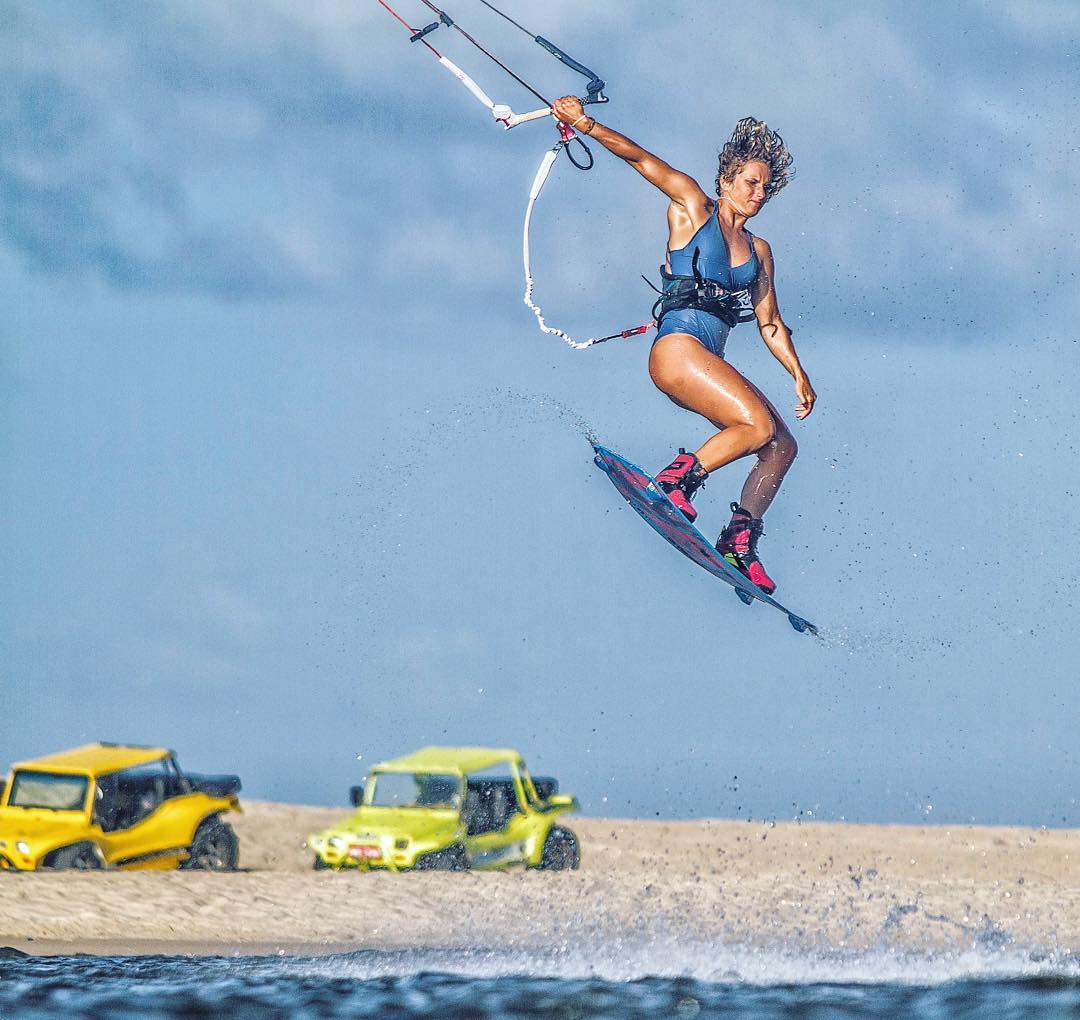 KSm: Your are a model example of feminine strength and power and you look so confident with your body… what is your secret?
Paula: Self confidence is the key, love yourself and the world will love you, we live only once!
I am living a healthy balanced lifestyle. I try to wake up early and do either my morning running or morning workout. Whoever knows me knows I love to eat healthy. I try to sleep a lot, that helps me to recover and have more power the next day.
When I feel tired and not like doing anything I take a day off, that's also important. Once a week I also have a physiotherapist session or a massage.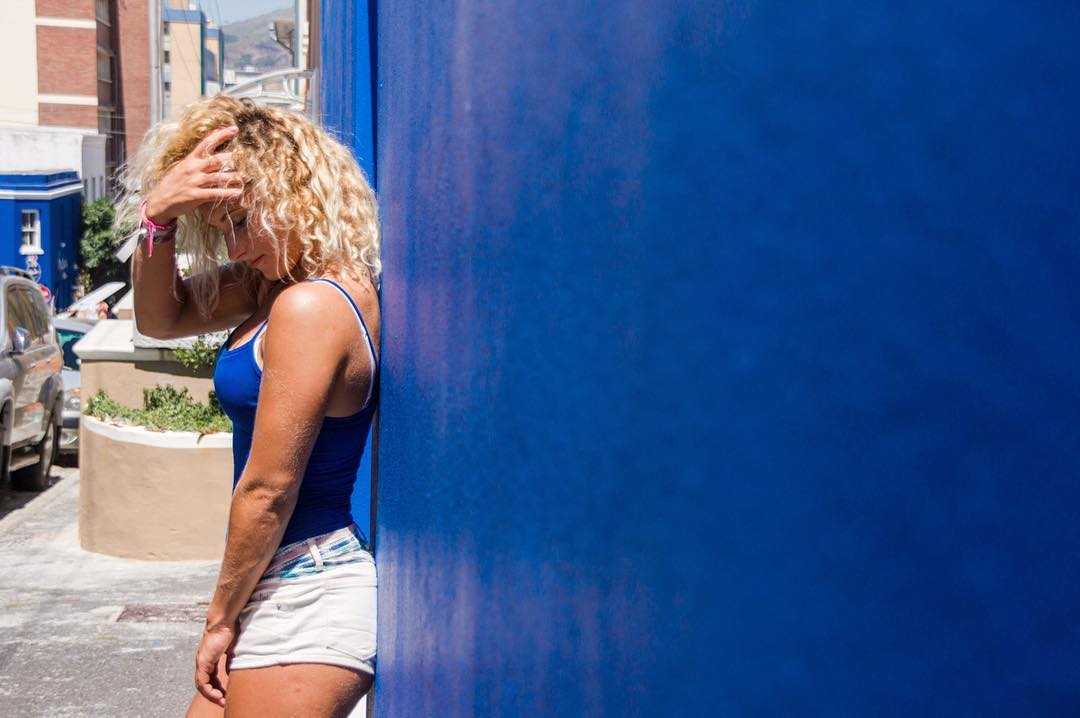 KSm: We see that you prefer the one piece swimsuit style over bikinis for riding… and we think it looks awesome on you. What brand do you wear and why?
Paula: I love the once piece style, it' s just perfect for kiting. It doesn't fall, doesn't move and looks very nice. I prefer bikinis on the beach and one piece suit on the water ;)
This one is from 69 SLAM and it' s called Tally once piece and they have so many colours!
KSm: We saw that you are registered for the IKA event in El Gouna, why did you decide to compete on this tour and what do you except from this season?
Paula: Yes, I am going to compete in less than 3 weeks! We have a riders association now – Kiteboarding riders United (KRU) – Union of Professional Freestyle Kiteboarders. KRU has made an agreement together with IKA and we all decided to compete on this first event starting the 20th of March. After that we are going to have events in Leucate, Dakhla, Fuerteventura and Germany.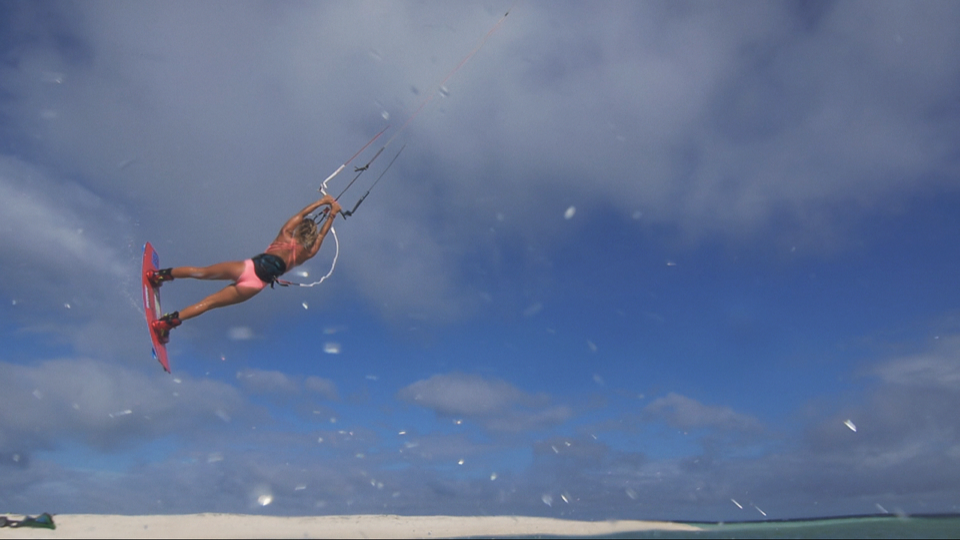 We look forward to seeing you there and wish you all the best for this up coming season. Good luck and thanks again Paula!
You can follow Paula here on Facebook: PaulaNovotna.kiteboarding and Instagram: @paulanovotna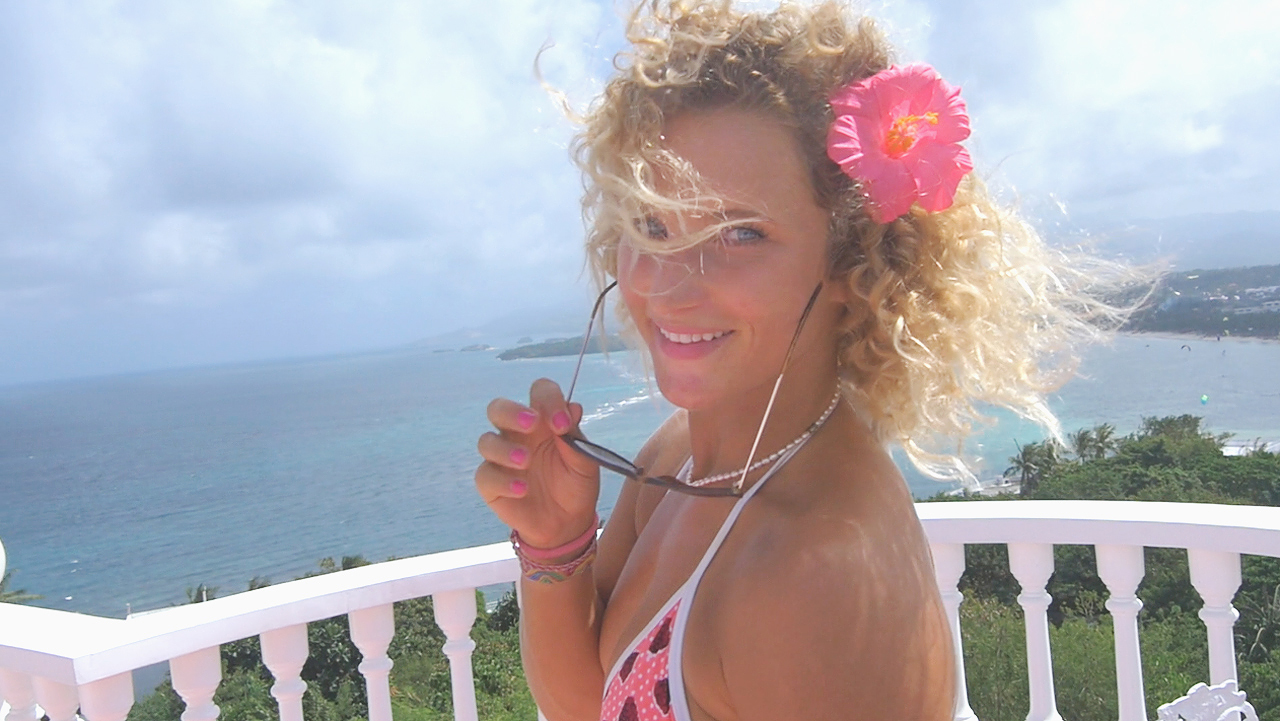 Published on: 2nd March 2016
---