I can't deny it, I have a really sweet tooth and you'll rarely see me without chocolate in my hand. Although, when I started kiting I realized that the sugar-packed snacks that I usually would eat didn't give me any long-lasting energy. I just wouldn't be able to kite for a very long time, and my sore muscles were constantly craving something more nutritious.
Therefore, I came up with some recipes and ideas for in between-meal snacks that is good for your body, and gives you the extra energy you'll need to be able to kite for a long day.
So let's start with my first recipe: Orange-chocolate energy balls!
5. Chocolate chiapudding
Chiaseeds are full of omega-3 fatty acids and proteins, something you'll defenitely need when you're an active girl. If you're the type who's not overly excited to set your alarm early to make breakfast, you can make this the day before and your breakfast will be ready when you wake up. Or you can make it before you leave for a kitesession, and it will be ready to eat when you're hungry for lunch. Just try to keep it cold!
What you'll need:
2 dl coconutmilk or other milk of choice
0,5 dl chiaseeds
1 tablespoon dessicated coconut
3 tablespoons cocoapowder
1 tablespoon honey, agavesyrup or other sweetener
A tiny bit of salt
How to:
Mix everything together in a large glass or a bowl. Put in the fridge overnight or for at least an hour.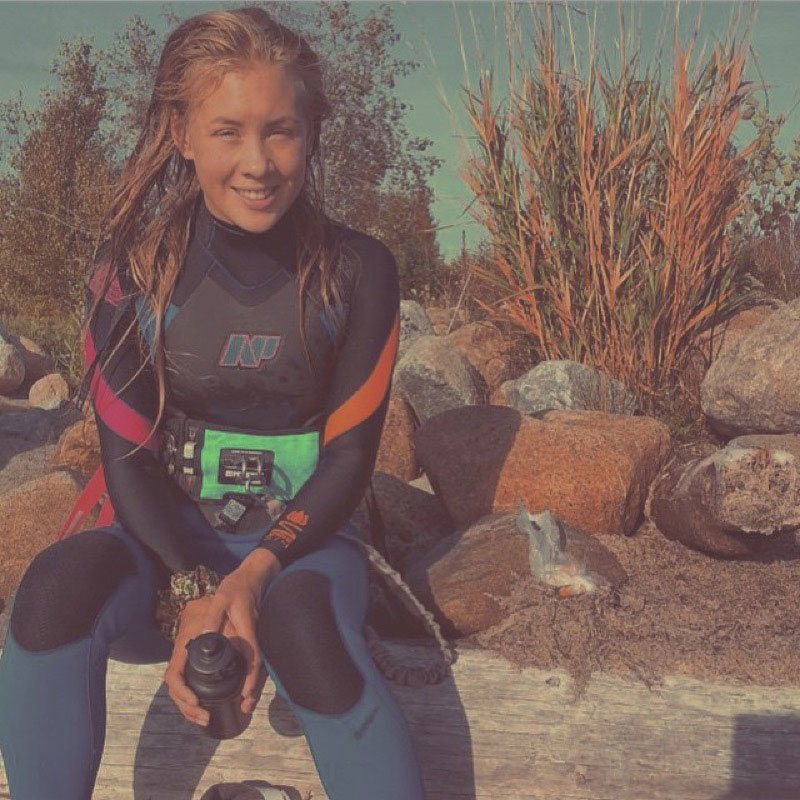 Published on: 3rd January 2016
---