Living on the Sunshine Coast, Queensland designer Deena Theslow enjoys creating wearable pieces that evoke the "island living" lifestyle.
Her jewellery makes you feel as if you are on a seaside holiday – fossicking for treasures and foraging for shells. Each piece has meaning injected into it so it almost has a soul, which the designer hopes the wearer feels. Each piece is hand made with love.
The Poseidon Bracelet is a true statement piece. Made from one extra large sterling silver fish finished with czech glass and kissing cowrie shells.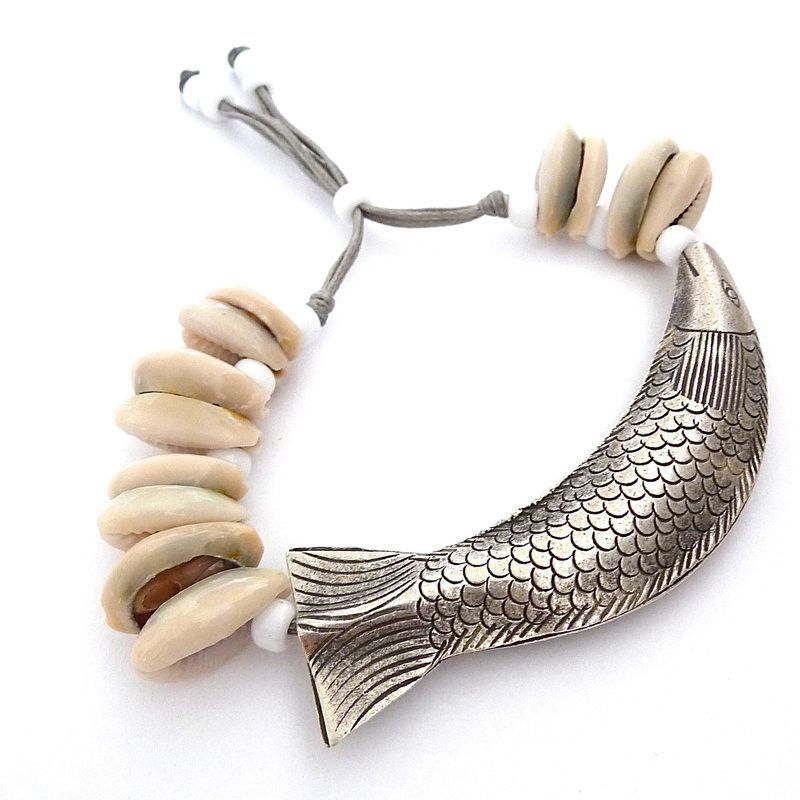 PFYT – Selection of bracelets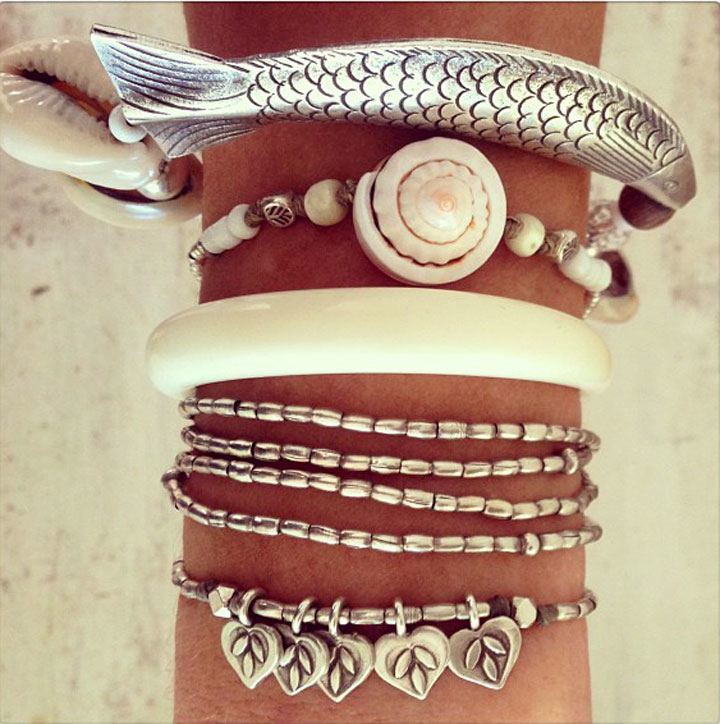 The Silver Linings bracelet. A gorgeous array of sterling silver trinkets and band mixed with antique coins and natural shells finished with silver lined czech glass
The Endorphin shell charm bracelet is hand-made with love by PFYT Jewellery. The perfect shell charm bracelet with three sterling silver hearts, vintage tribal coins, natural shells quartz, faceted crystal and czech glass.
Flying Feathers Anklet… the pure beach style for your feet.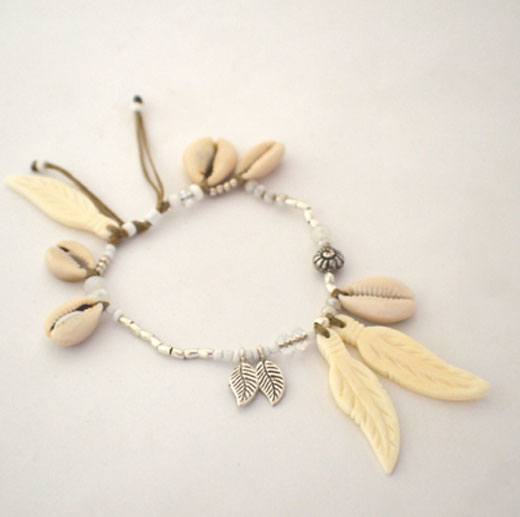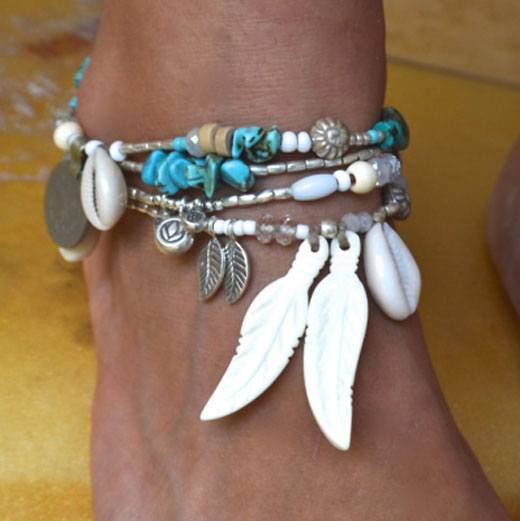 And a bit of love with The Kiss Cowrie Shell Bracelet.
Published on: 14th August 2014
---