I know you are all itching to go riding but taking 5 minutes for stretching before and after your session makes a lot of difference.
In any sport or physical activity try to make it a point to stretch for five minutes whilst taking into consideration which muscle groups and joints need extra attention depending on your activity.
For this Stretch out for five, we will focus on muscles and joints that will be used the most in wakeboarding.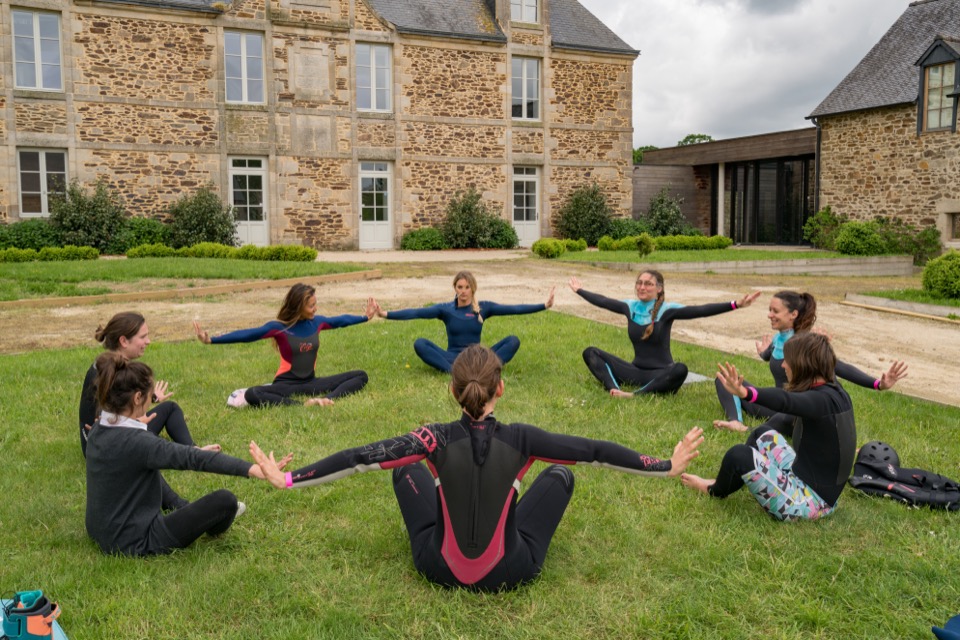 Start in a seated position.
The neck is a very fragile place which can get strained if you ever get into a whiplash or sudden pull from the cable.
Stretching it and holding for 10sec each side (Left and Right and forward and back) will help loosen it up and prepare for what is about to go down.
When your starting out in the cable you will be tensing your arms a lot and stretching them out to the sides and pulling your fingers back and palms wide will not just stretch your muscles but awaken your nerves from the tip of your fingers until your shoulder joints increasing blood flow. This stretch is also good for riders suffering from tendonitis from excessive use when kiting.
Your upper side body is next, keeping your sit bones to the ground with your hands reaching down, slowly bring your left arm up like reaching for something in the sky while your right hand is grounded. Reach up and bend towards the right to give you side body a good stretch. Hold for 10 and repeat on other side.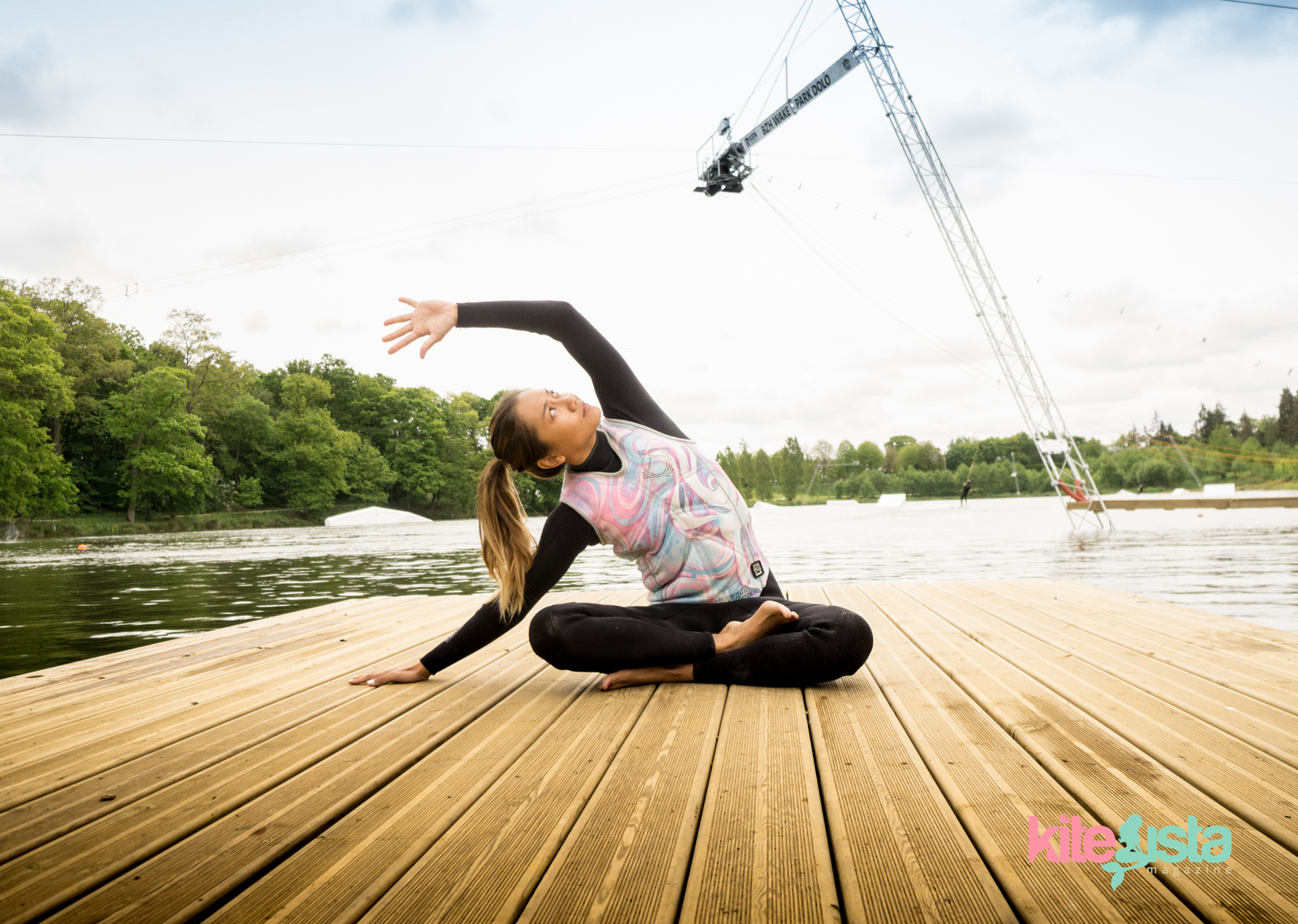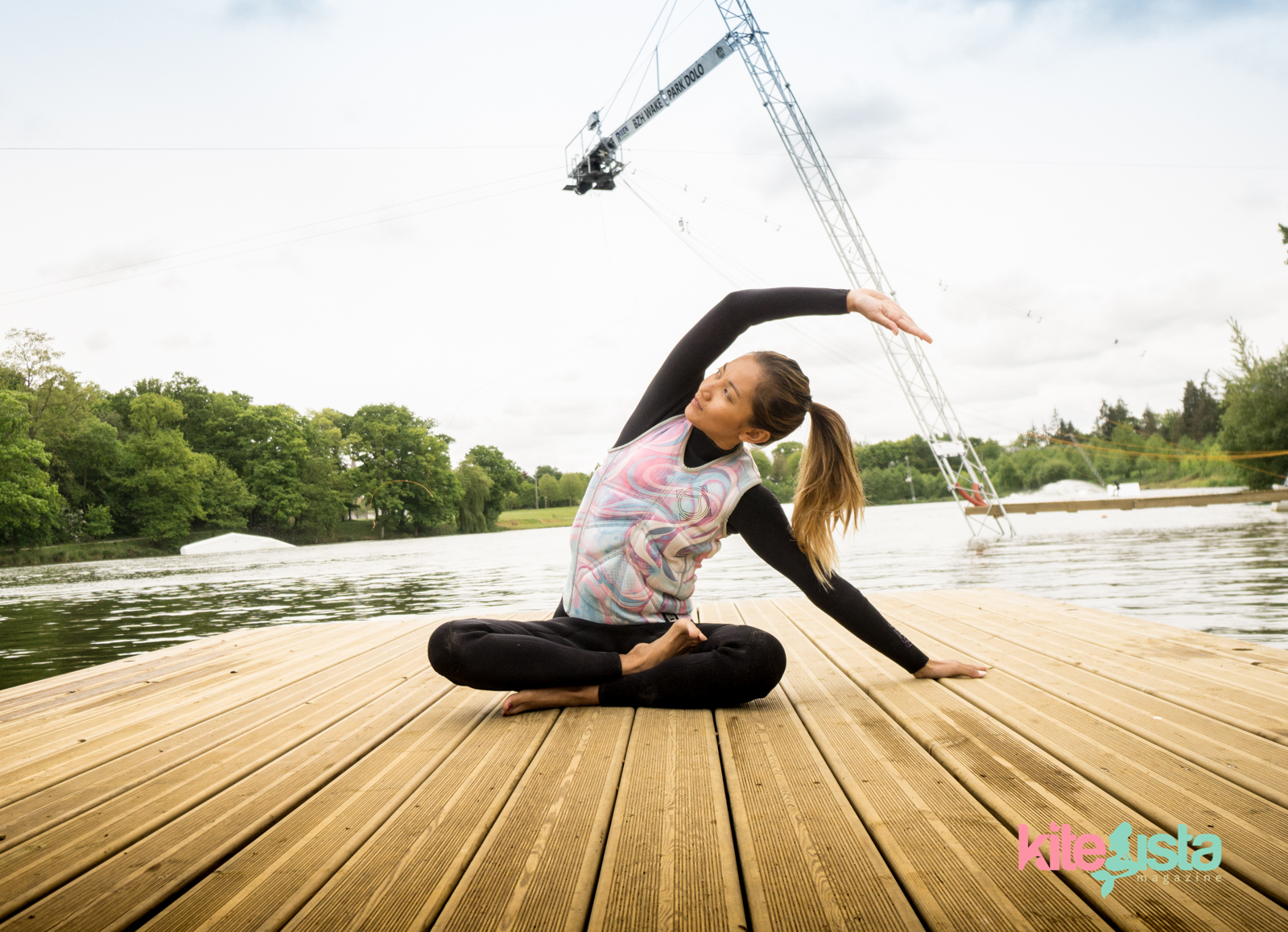 Going down to stretching your lower back, place both legs in front of you stretched out and your feet are flexed. With bent knees, put your hands on your feet or ankles and slowly straighten your legs , giving you that extra stretch on your lower back, hold only until your limitation for 15sec.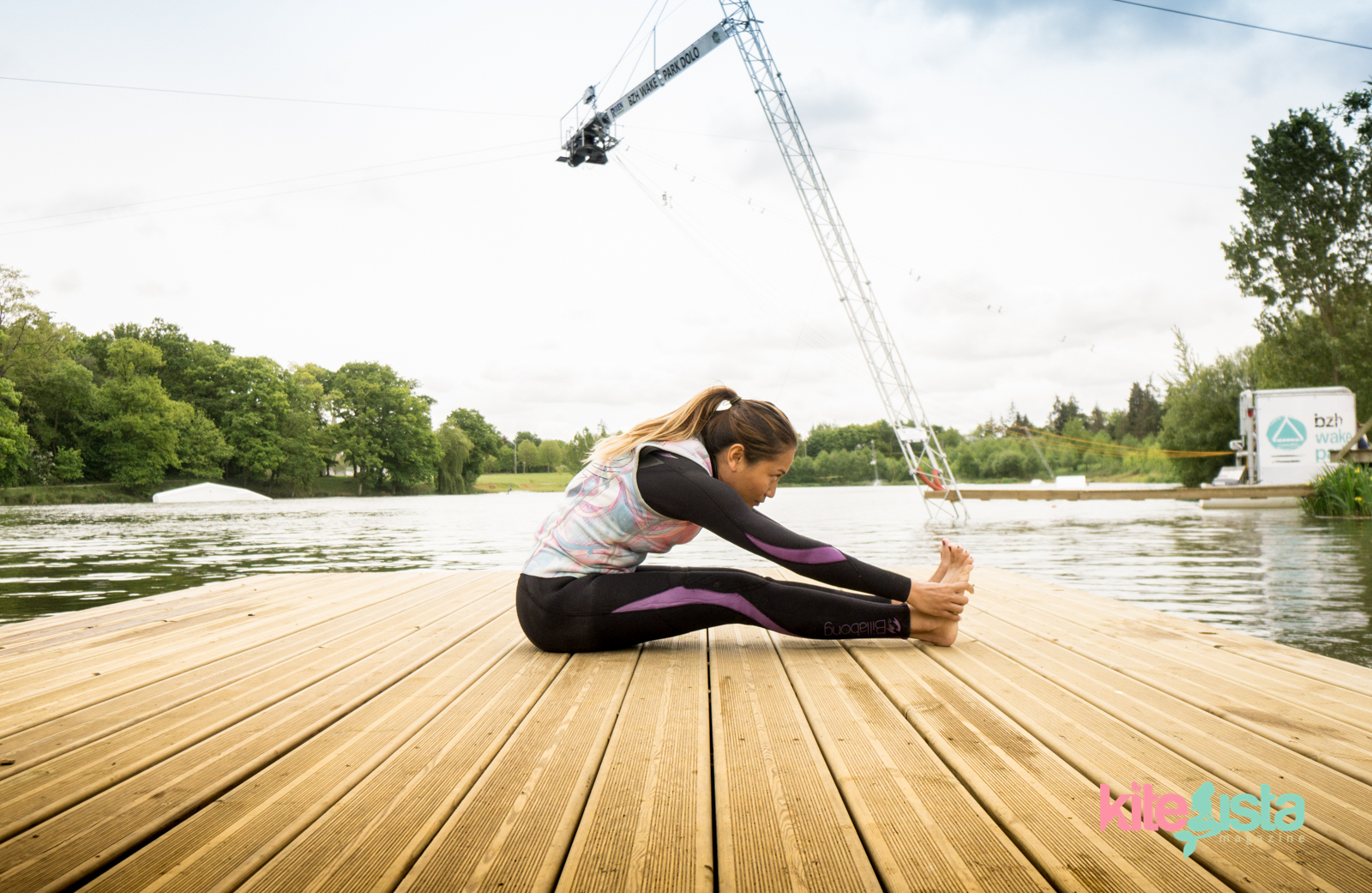 If there is one thing in cable riding that i remember a lot, my hips were really working a lot and they get sore and tire fast if i dont stretch out properly.
You can also create stretching routines that will stretch both your hips and upper side body by combining a seated position with one leg out to the side and the other tucked (like an indian sit) reach for your foot on the stretched leg with the same side hand, the other hand goes above you and over reaching for the stretched leg. Hold at your limit for 10sec. on each side.
Still sitting you can put the soles of your feet together with your back straight, the seated butterfly legs is a good stretch for your hip flexors, hold for 10seconds and slowly bend forward towards your feet.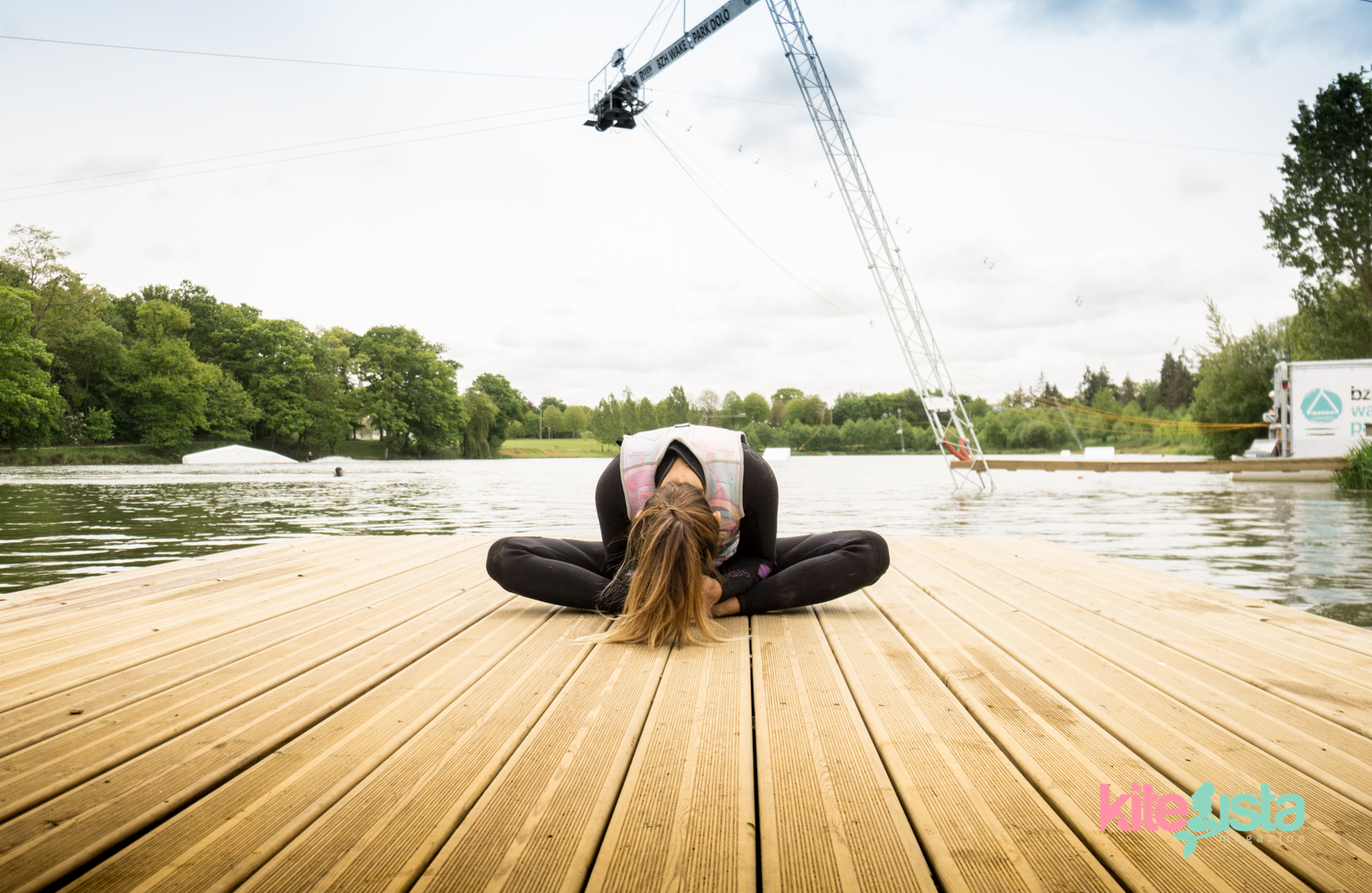 If this becomes easy after some time you can stretch out both your legs out, and slow bend down towards the ground.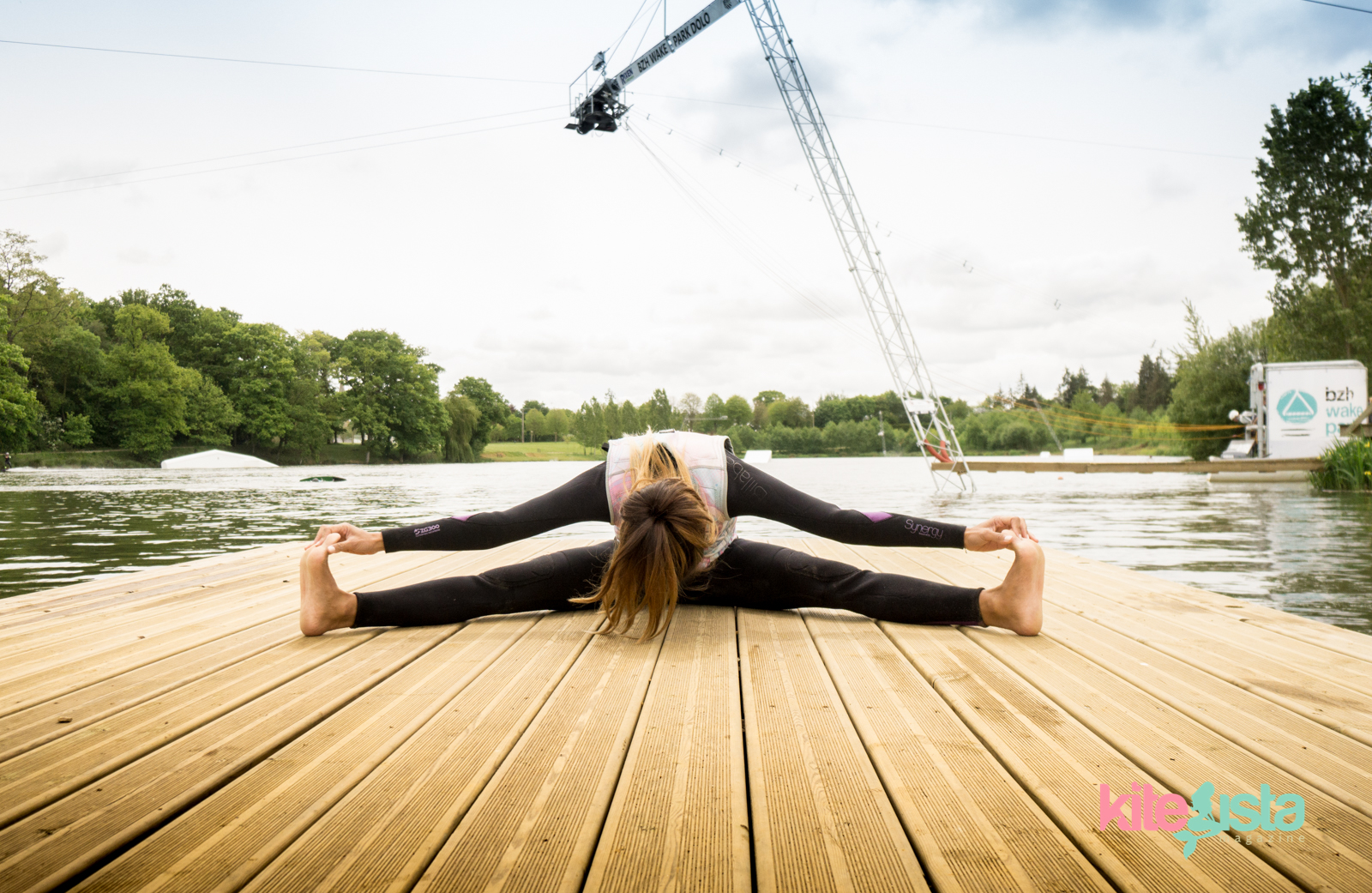 Now you can stand and do a classic forward fold for your lower back, and moving on to stepping one leg in front of you and bending forward, this is a very good stretch for your hamstrings. Hold for 10sec on each side.
The Goddess Pose – with your legs far apart and your feet pointed out slowly sit down (imagine sitting on an imaginary chair) you can further stretch your hip flexors by making sure your knees are not collapsing down and is pointing side ways, hold for 30 seconds while alternately stretching your arms as well by putting them on your knees, rotate your right wrist towards your body, look and stretch to your left – repeat on other side.
We are almost done!
Stand up tall with your feet together, hold your right wrist with your left hand, reach up as far as you can and bend towards the left. hold for 10 and repeat on other side.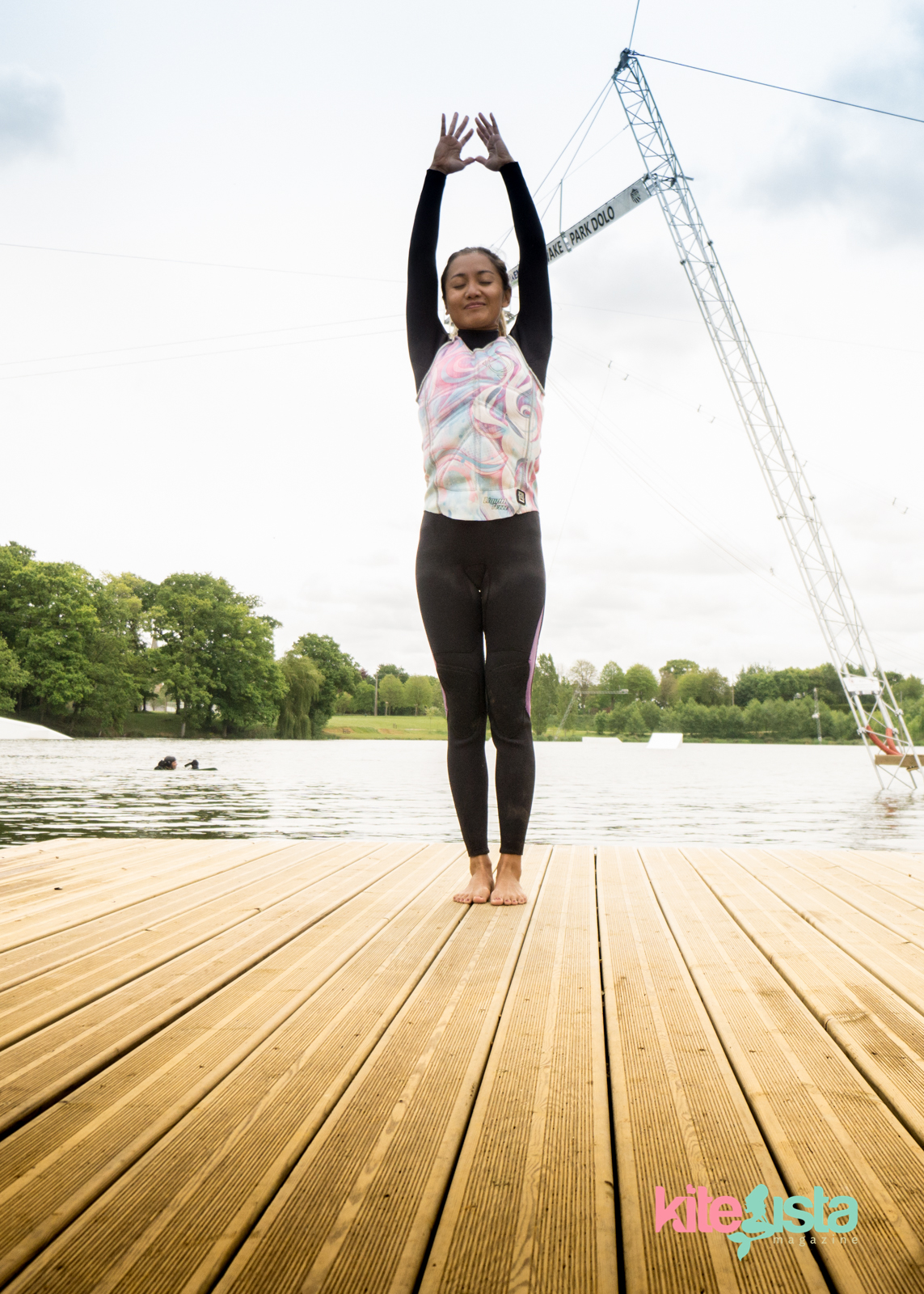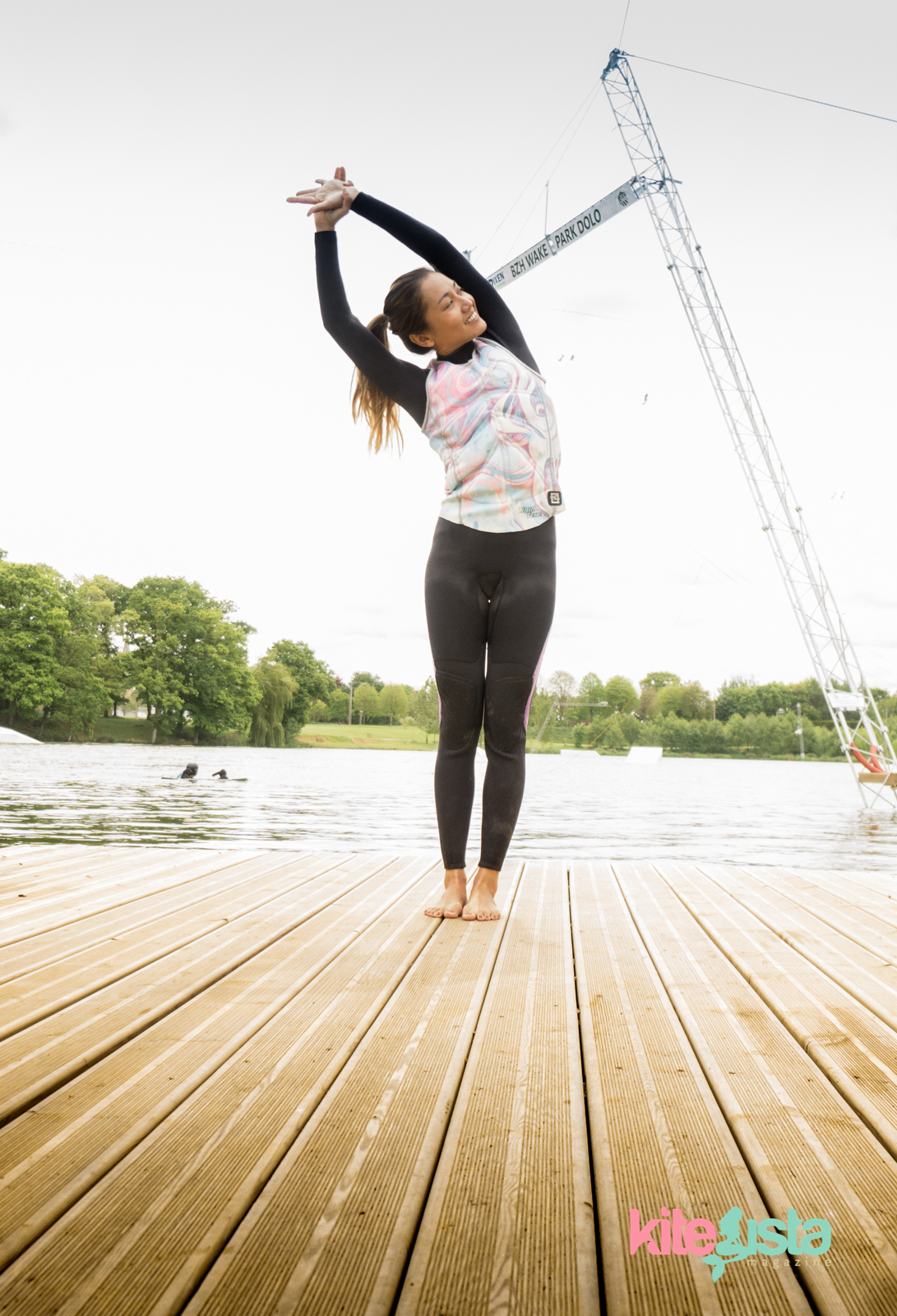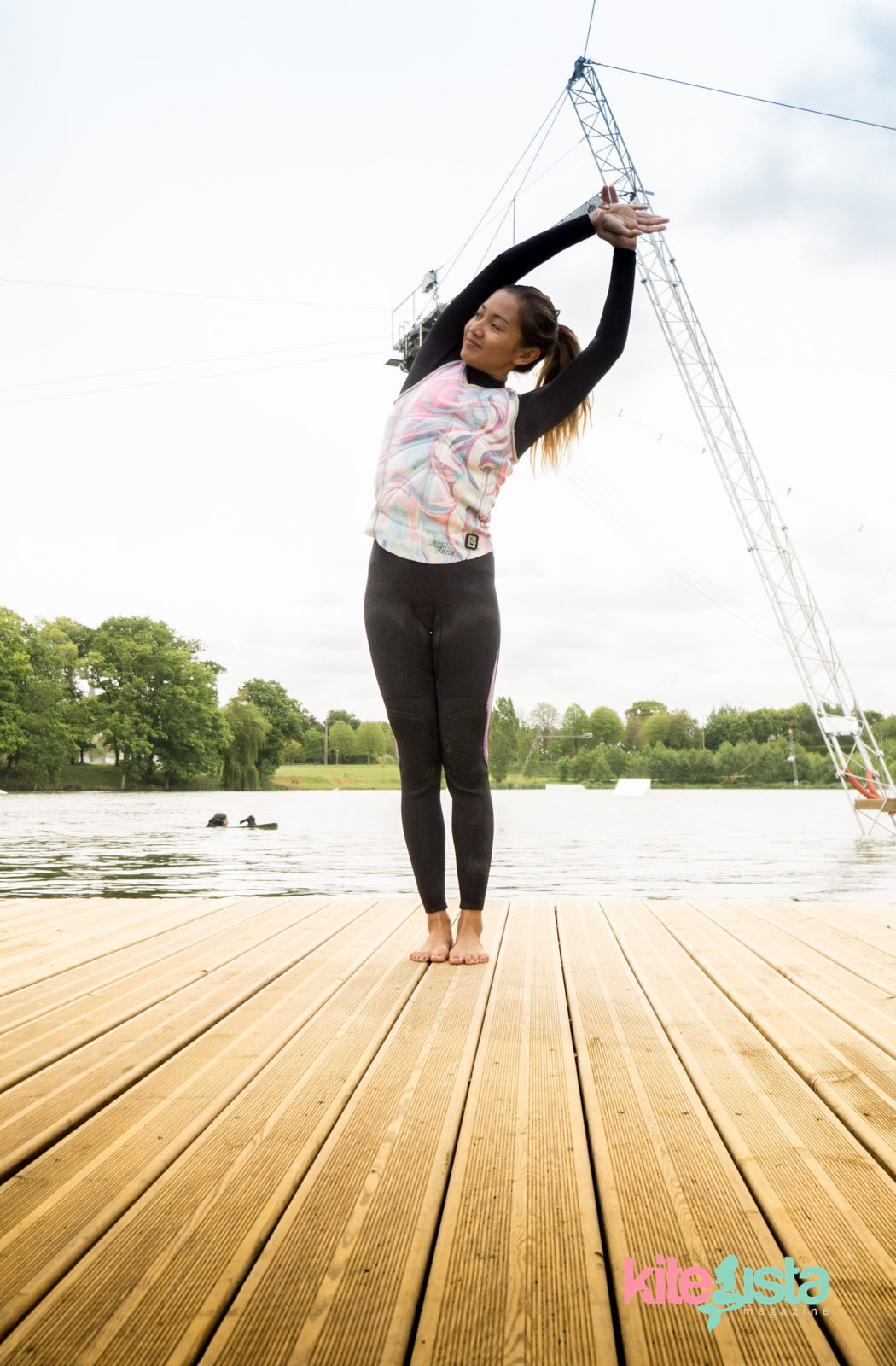 Its good to shake all your body part and skip in place to get your heart rate up for a few times.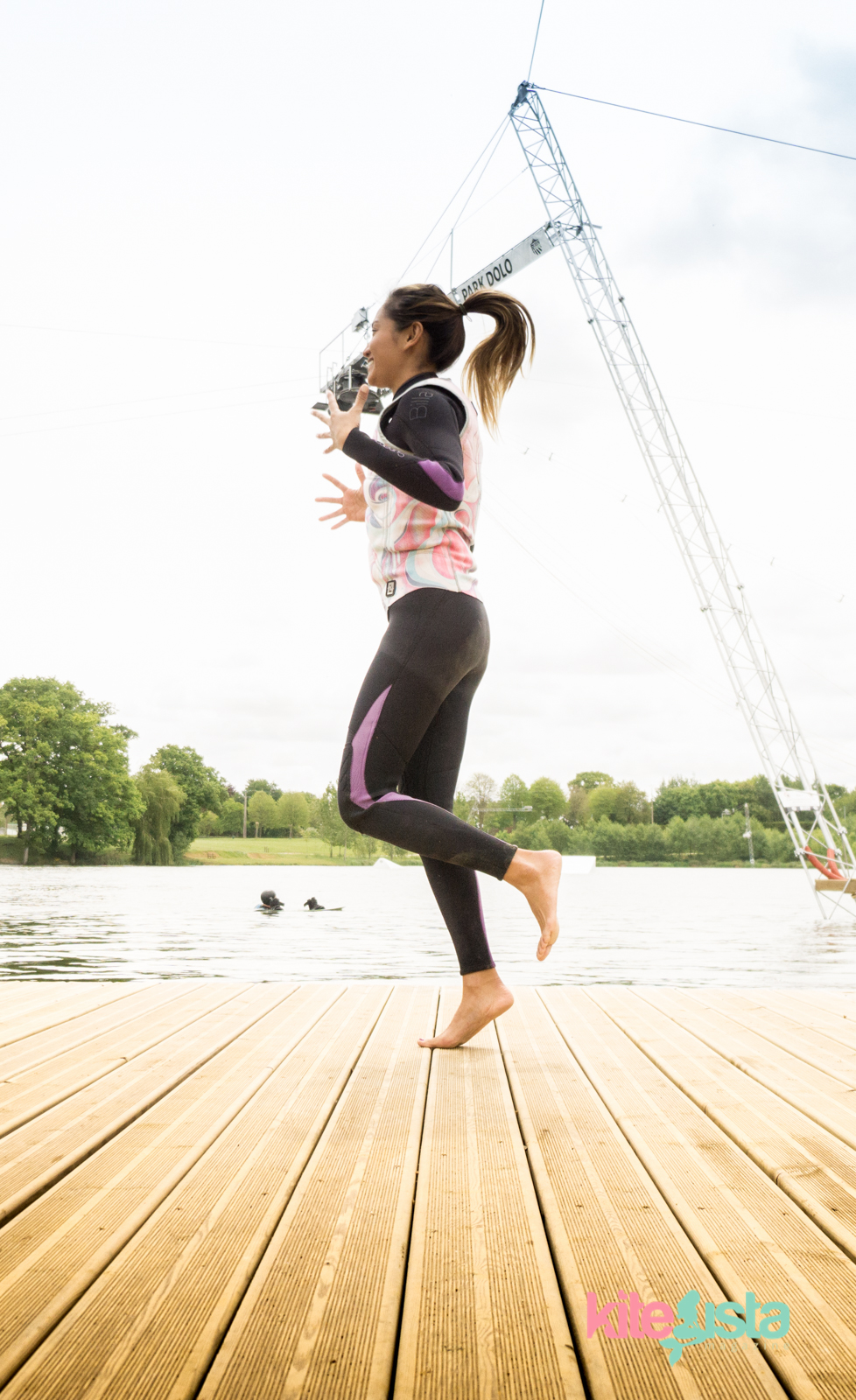 Clasp your hands behind you and do a classic forward fold before putting your boots on.
Written by Paula Rosales
Follow Paula on Facebook and Instagram.
Published on: 12th August 2016
---