Away from the style and glamour of living life on the beach and in the water comes the reality of ear infections.
A lot of us will suffer from them at some point in our lives and getting cold and polluted water inside our ears is never a good thing.
The problem with earplugs is that as well as blocking out water, they also block out sound, affecting your balance and you ability to hear those around you which can be dangerous.
Until now…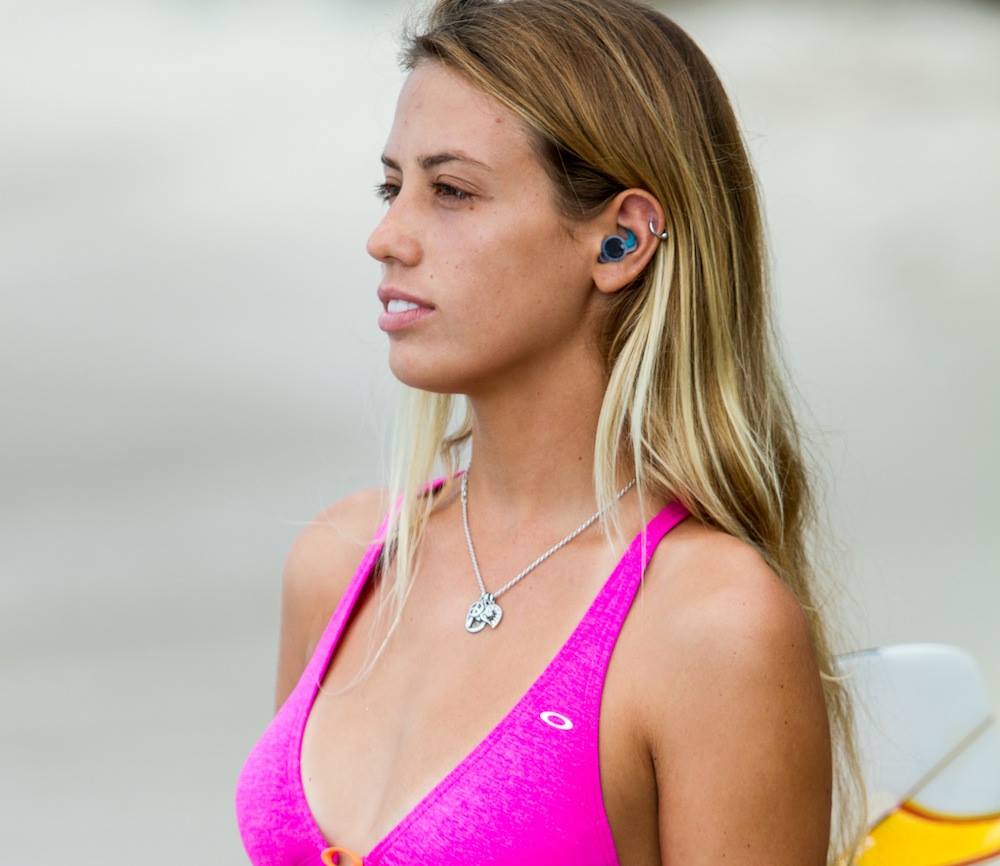 We would like to introduce you to SurfEars™.
SurfEars™ protects your ears from water, cold air, dirt & bacteria while maximizing hearing and balance.
SurfEars™ let's so much sound through it's easy to forget you're wearing ear protection.
How It Works
Cleverly designed with changeable parts, SurfEars™ allow you to customize the plugs to fit perfectly in your ears.
The fixation wings keep SurfEars™ in place even during extreme activities and heavy wipeouts, without the need of a safety cord.
What you get
One set of SurfEars™ contains:
_One pair of SurfEars™, size medium
_Two sealing gels, size small
_Two sealing gels, size large
_Two support wings, size small
_An awesome storage case
So what are you waiting for, head over to surfears.com to pickup a pair for just €44.90.
Published on: 13th October 2014
---