We have already talked about in our previous article 'choosing the right bikini' the makes and models which offer us all the comforts to ride without a problem and also that stay in place and do not to disclose our assets to the beach … but in this article we will have a look a little closer at the ones that are not only  practical and comfortable but above all will showcase our beautiful little ass.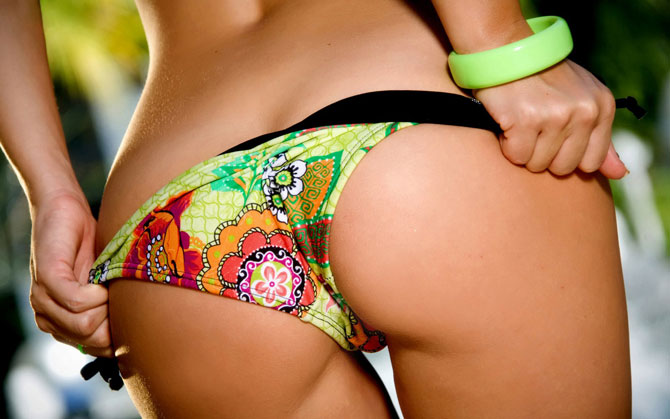 The first thing is to determine what is your body shape to know which  bikini will work best with it.
If you have an 'H' shaped body, that is to say, when the width of your shoulders is approximately equal to the width of your hips you should choose a bottom with a belt. This will emphasize your waist and is even better if you choose a girly colour pink, red, orange or opt for a 'froufrou' bottom.
If you have a body where your shoulders are narrow and where your hips are wider opt for a bottom with ties on the sides and dark colours to minimise the effect of the wider hips.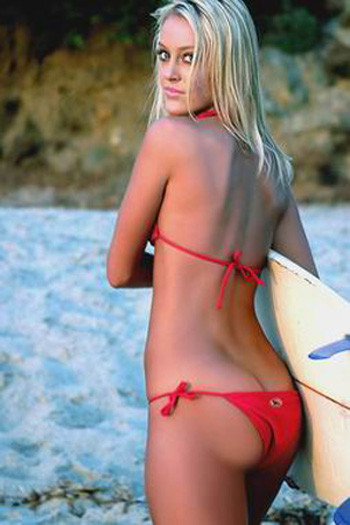 If instead your shoulders are large and your hips are small you can adopt the mini bottom that will show off your ass. A coloured bikini will highlight the silhouette. Prints, colors, frilly, anything goes!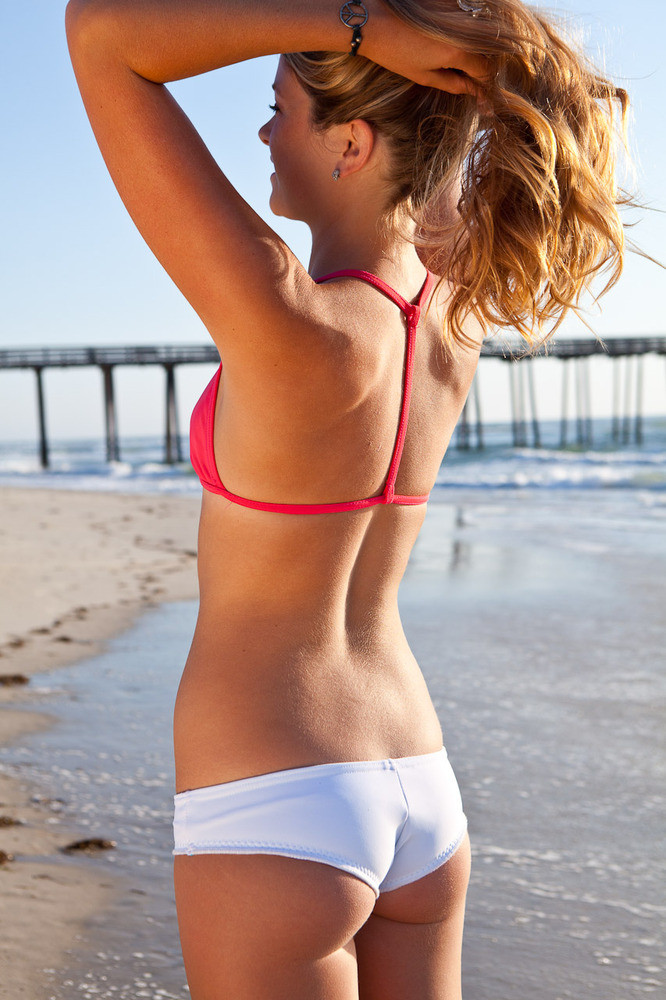 If you have a body with voluptuous curves you have to highlight your form should go for a wrap bottom with relatively thin edges and a dark color that will appear to decrease the width of the hips … and contrary  to popular belief, avoid the boxer.
Now you are definitely ready to ride and stay sexy in all situations!
Published on: 25th July 2012
---