Snow kiting is often considered to be cold and tough which although at times might be true… it is also a lot more fun that you might imagine and if you are a kiter and have never been on the snow, then you are missing out on a whole world of fun!
Kari Schibevaag has just finished a snow kite camp with 20 riders from 'Arctic Kite Camp' in Geilo and it was a lot of fun in the powder. There were beginners and advanced riders and they all learned new things… so you see, winter can be fun and you just need to know how to not get cold!
So let see hear from Kari about this sport she loves so much as she offers some advice to get you started.
1. Get good clothes
If you only have bikinis, then its not a good start. You need wool and wind stoppers to stay hot in the snow. Having good warm clothes is the most important.
If you are getting cold, then nothing is fun anymore. Toes and fingers like being warm so they can move .. they are easy to get cold.
2. Find friends or a camp to join...
… so you are at the right place with people around. To kite in the mountains is very different than on the water.
The fog comes faster then you think and the weather in the mountains can change quickly.
3. Kite Gear
You you can use your inflatable kite, its perfect, just be prepared that it will freeze a bit but its ok.
4 . There is no need to choose between skis or snowboard.
You can use both! Skis are more easy to move around on but a snowboard is more similar to the twintip you are used to.
5. You can ride in lighter wind
In the snow you can go with just a few knots. You will also be riding the first tracks through somewhere and there are not many better feelings than this.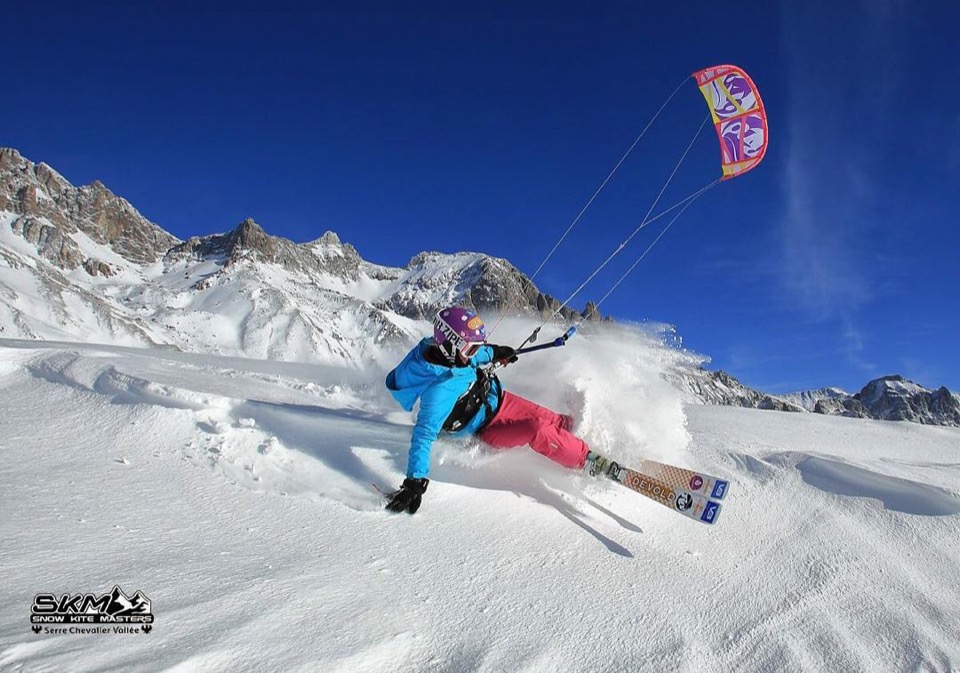 6. Start on the flat ground to get used to it
Powder is the best to hit if you are falling.
7. Try to climb a small mountain with your kite
One of the fun parts of snowkiting is to find a small mountain to try to climb with your kite.
Remember behind the mountain the wind drops and also in the top it can get stronger. So start with a small mountain with no rocks and not steep. If it's steep be careful it not to cause an avalanche. You have to think about this.
8. Find small hits or bumps to start jumping.
You don't need a lot of wind to have fun and start to jump. Also find a powder place to fall in if you are starting jumping for the first time.
9. Avoid trees and rocks and other solid obstacles
It is definitely not fun… Try to remember to be well away from these.
10. Take care and be an happy kiter...
… but always be safe.
Snowkiting for me is a different sport than the kiting on water. I love the winter and its hard to find a better sport where you have powder, sun and wind. These are days will you remember for a long time.
Go out there, have fun and ride the powder with you kite!
Written by Kari Schibevaag.
Follow Kari on Facebook: Kari Schibevaag, Instagram: @karischibevaag & Official: Kariland.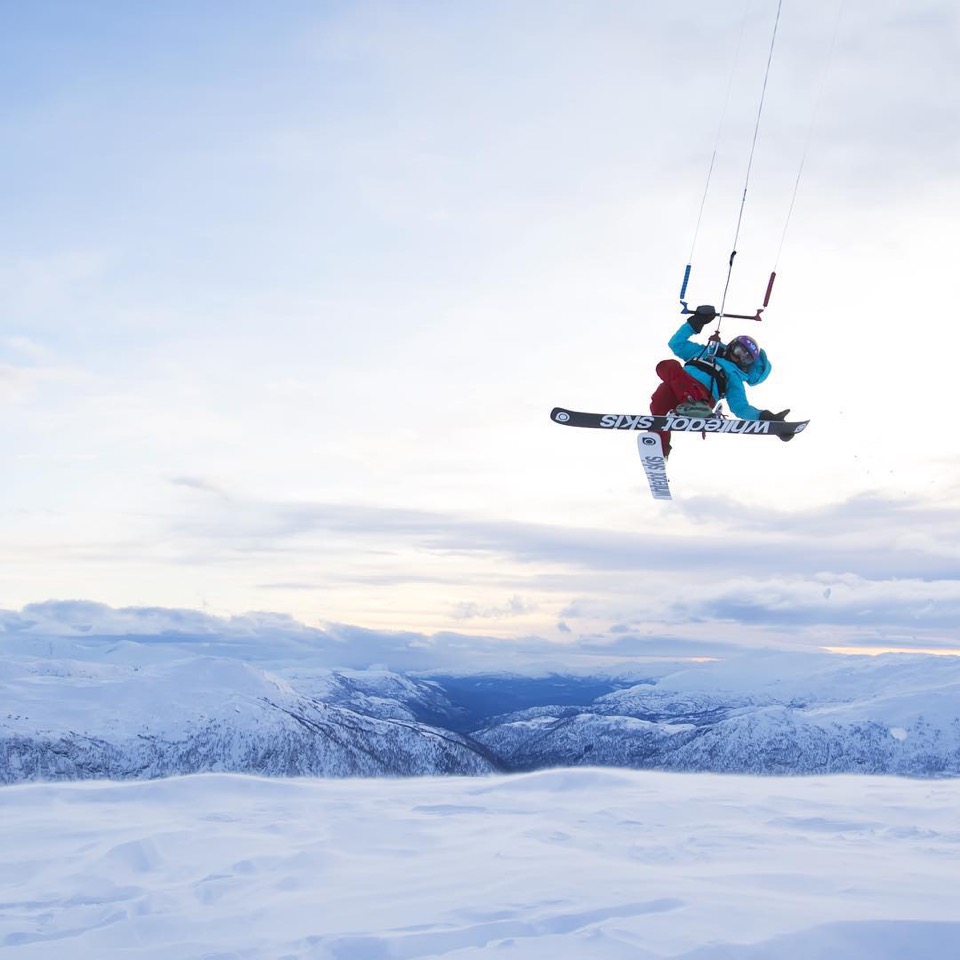 Published on: 9th March 2016
---