Stuck for a choice of book for your next trip. Look no further as we have the perfect literary companion to any kitesurfing holiday.
Twenty-three year old Kayte jets off to an exotic island for a once in a lifetime opportunity -to break the kitesurfing world record- only to be drawn into the murky world of a mercenary tycoon, in this hugely entertaining coming of age novel.
Beyond the Surf was written by  Henry Neild and has all the elements of a great read from intrigue, deceit, political unrest and of course kitesurfing,  there is something for everyone in here to keep you hooked.
We had the chance to preview a copy from the author and we can assure you that we are hooked, just trying to find some time to get to the end and find out what happens next.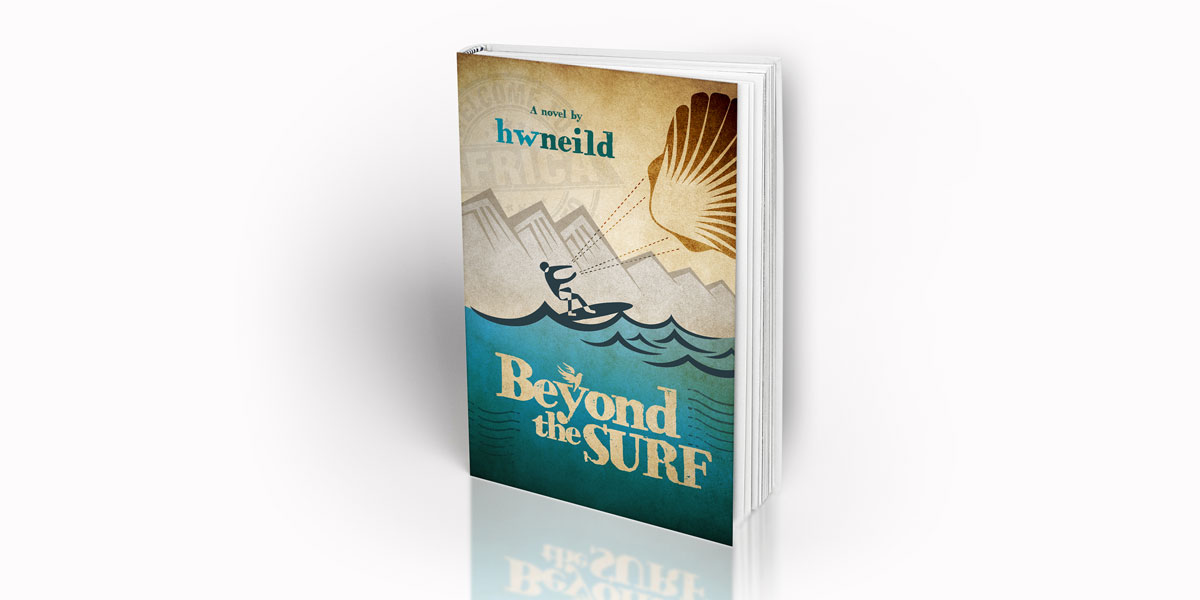 Buy now from Amazon →
A bit more about the plot...
Kayte King is a feisty and independent twenty-three year old who loves one thing, the thrill of kitesurfing. However, down on her luck, and financially broke in her windless hometown, her spirits and dreams of excitement and adventure seem further away than ever. So when an, all- expenses paid, invitation from the tourist board of the tropical Martinez Islands drops through her letterbox offering the chance to realise her kitesurfing ambitions -not to mention money, fame and escape – she grabs it with both hands. Accompanied by her boyfriend, Steve, Kayte wastes no time packing what little she has embarking upon a unexpected coming-of-age journey with potentially dangerous results.

Unknown to Kayte, the mysterious and enigmatic mercenary leader, Roger MacGill, has been enlisted to eliminate anarchy on the islands. After effectively removing the previous leader from power, with Prince Jaffa, Roger finds himself in a position of authority and unwittingly drawn to the underworld. A chance meeting, and the discovery that they come from the same town, sees Roger and Kayte form an unlikely friendship, that plays on Kayte's romantic emotions. But when Steve goes missing, after a late night out celebrating, and political unrest starts bubbling to the surface Kayte is left unsure of who she can trust. With her dreams turning suddenly into a fight for survival can she find enough self- confidence and determination to act and make her dreams, once and for all, a reality?
Published on: 14th March 2016
---