We recently made a great discovery of a brand called Swell Wetsuit and which might remind you of the Sirensong wetsuits as they are both all handmade and hand painted wetsuits.
So we spoke to the brand creator Stepanka tos ee what differences Swell Wetsuits have to offers and what makes them different to the other sexy surfsuits.
KSm: Hi Stepanka, we would like to know a bit more about your lovely brand Swell Wetsuit. So first, do you have a website?
Stepanka: Not right now, but it will soon be finished. My friend, who is preparing the graphic for my page on my site is a new mother, so now she has other things to do, but I just want to use her because she's been with me from the beginning of SWELL, helped me with the logo, consulting with her graphics, etc.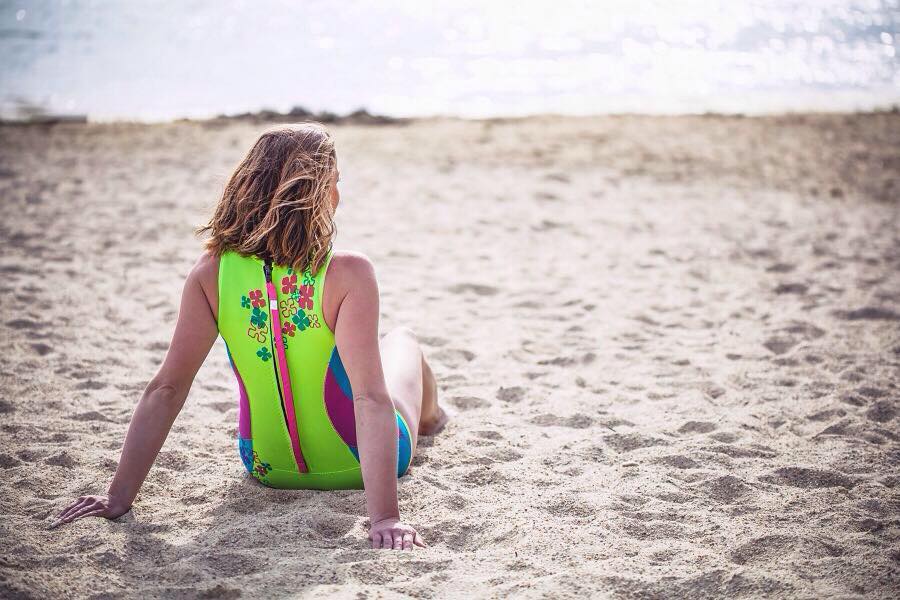 KSm: So how do people buy your suits?
Step: Now, through Facebook, e-mail, or Big All Surf Shop Lefkada
KSm: What inspired you to launch the brand?
Step: Since childhood, I have always been very creative, I painted, I created many unique objects. However I was an account manager in a Czech company whilst at the same time I was making special jewellery from zipper (zip Nababu jewellery) but it was really too much work as I was not sleeping anymore so I decided to change everything, quit my job, let my rented apartment, quit one part of my life and started a new one.
I learned how to kite and fell in love with this kind of life. At this point I had a problem with my wetsuit which was not fitting me and I was not feeling sexy… so I started Swell.
Then I started looking for a manufacturer of neoprene and was at the same time thinking about the possibilities of hand painting when I found Sirensong which I was so impressed with.
I spent a lot of time looking for perfect and most suitable colours and I changed my shape because of kiting when you wear a harness, you need really perfect shaped panties.
I love nature, so I decided to make the first motifs from nature (Flowers – hydragenia, animal pattern leopard, …) My head is full of ideas!
I'm really happy right now. Finally, I do what I love, and live my life with passion. Like the Swell :-) colorful, sexy, girls may feel like the girls and enjoy every moment on the water.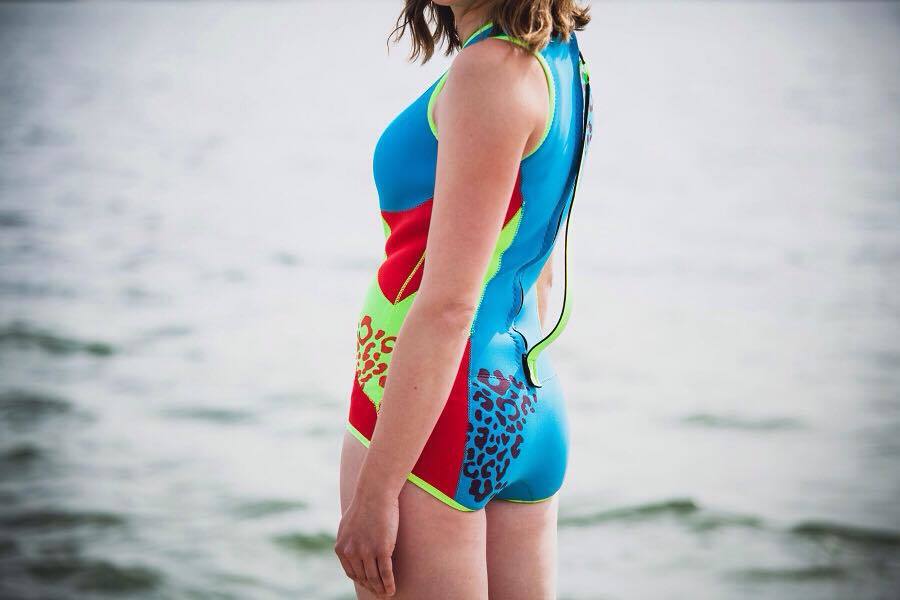 KSm: What makes your suits unique?
Step: Perfect for demanding movements, you can kite all day long, jump, ride big waves and you'll always have a wetsuit like a second skin. I made a great fit and figure flattering cut, I can do a lot of colour combinations, because I have many colours. One of the most important things is that we sew the custom wetsuits. Each of us has a different figure. I have lots of plans for the future, but I want to stay specific and original. Low-circulation production, no Chinese manufacturers, but with good hands of people working with me :-)
I want to make my customers happy and satisfied.
KSm: What makes you different from Sirensong which is considered the closest brand to what do you do?
Step: I dont want to be her competitor, I admire her. My wetsuits have a different cut, a style of painting – a style of my hands. And I never want anyone to copy. If you copy someone, you will always see the big difference from the original. Siren is from other part of the world, has a different style, more focused on Sup and Surf, I think I developed it for the hardest physical conditions primaries for kitesurfing.
My wetsuits are not only pretty, but very practical.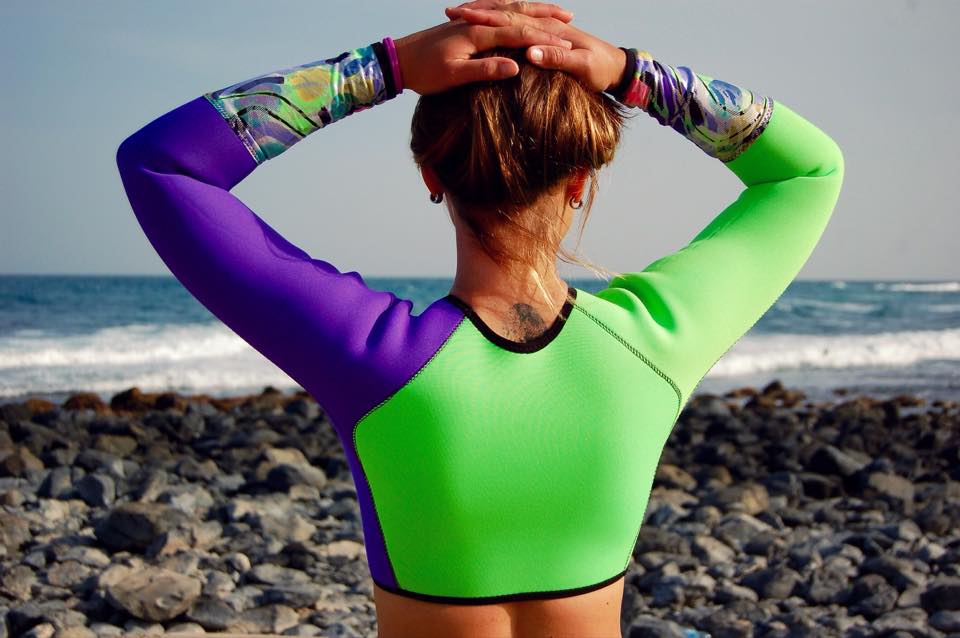 Please if you want to contact Swell Wetsuit send an email at: [email protected] and don't forget to follow them on Facebook!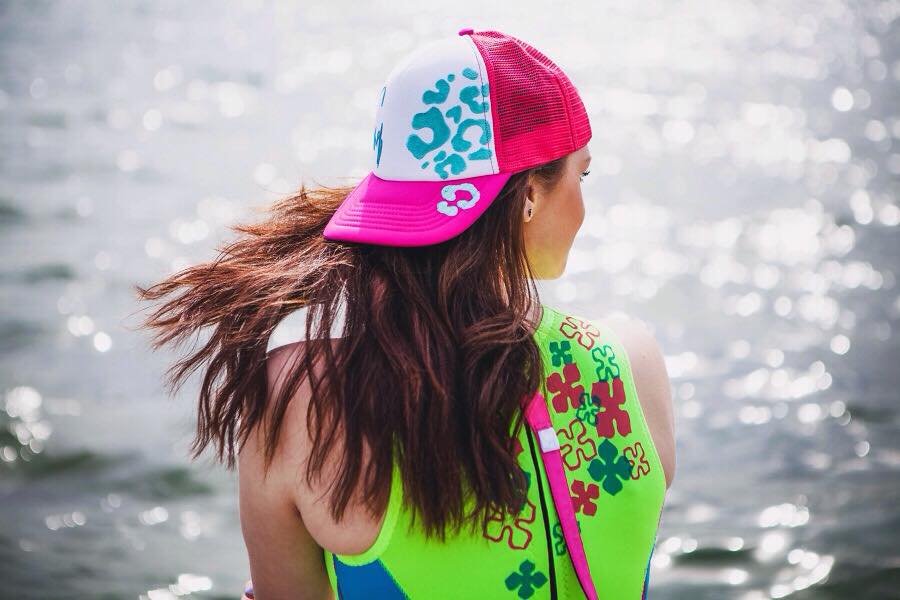 Published on: 10th August 2015
---